Klever Web Extension is your door to the Web3. It is a secure and anonymous multi-crypto wallet to store crypto-assets and connect to dApps from multiple blockchains such as Bitcoin (BTC), Ethereum (ETH), BSC (BNB), KleverChain (KLV) and TRON (TRX).
The tutorial shows how to connect Klever Extension to a dApp using KleverNFT as an example.

Step 1: Switch to the target account inside Klever Extension, then click on Connect Wallet on the target dApp/website.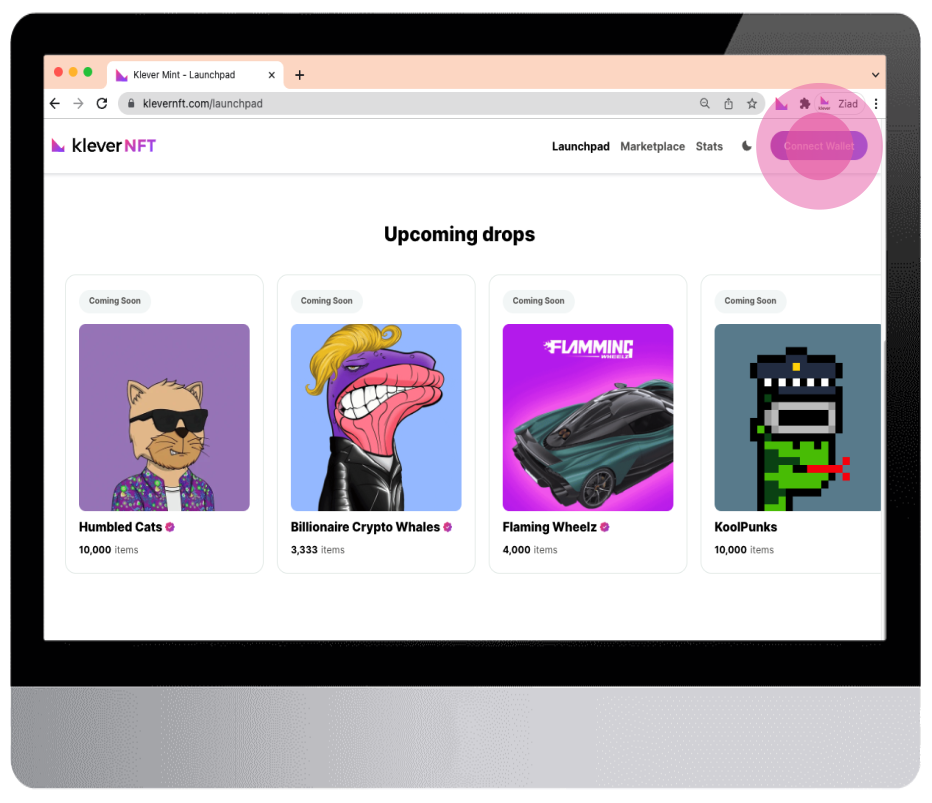 Step 2: A Klever Extension window will pop-up asking you to confirm or decline the connection. In order to connect to the dApp/website, click on Connect button.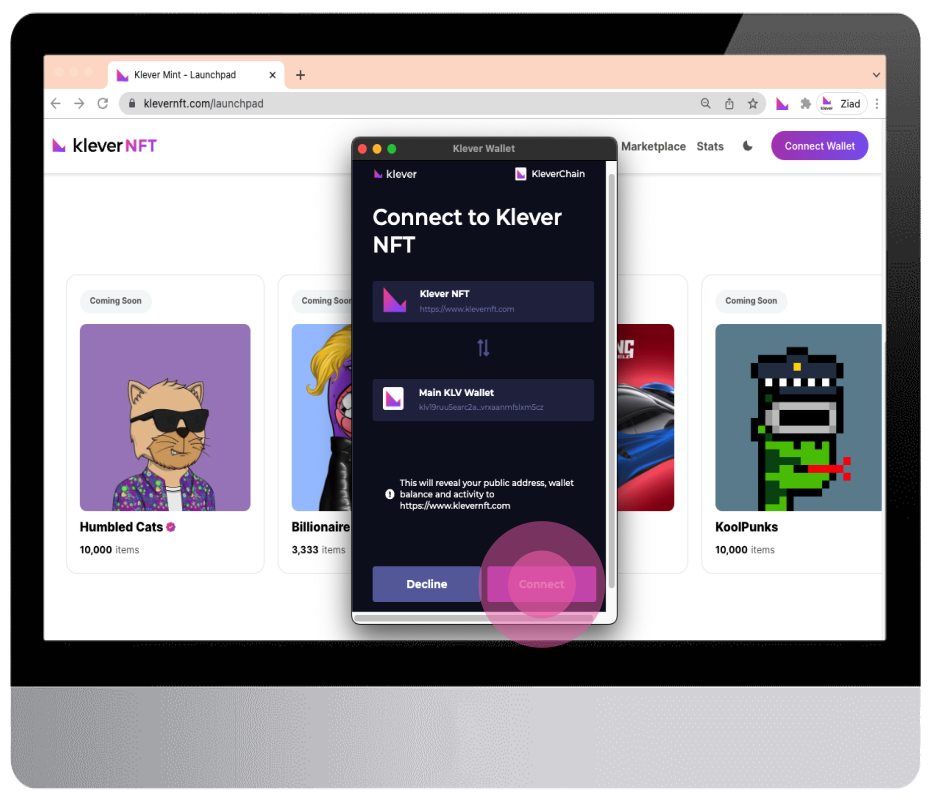 Disclaimer
Klever Extension is a tool which allows you to access the Web-3 dApps. It allows you to conenct your wallet to any dApp. Please, only conenct to legit dApps that you fully know and trust. Klever is not responsible if you lose your funds in case you conencted your wallet to a scam dApp.
Step 3: After, you should see that your wallet is connected from the top-right corner of the website.