Klever Web Extension is your door to the Web3. It is a secure and anonymous multi-crypto wallet to store crypto-assets and connect to dApps from multiple blockchains such as Bitcoin (BTC), Ethereum (ETH), BSC (BNB), KleverChain (KLV) and TRON (TRX).
This tutorial shows how to restore an existing wallet inside Klever Extension.

Step 1: Click on Klever Extension from the toolbar of your browser, then click on Get started button.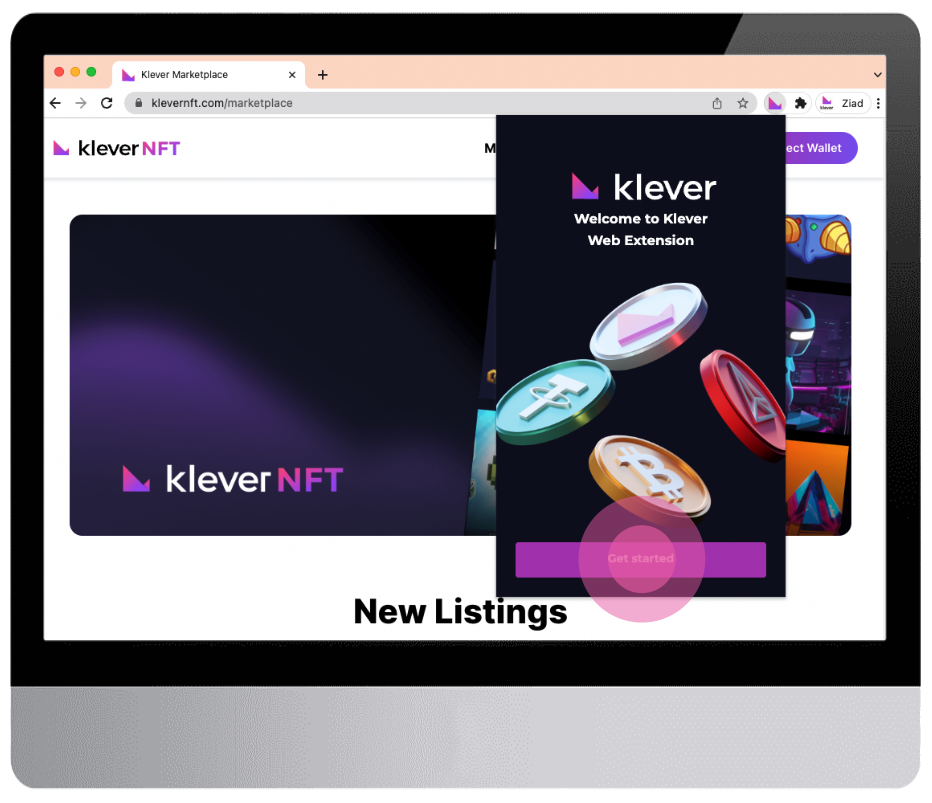 Step 2: To restore your wallet using 12-words seed, click on Import wallet button.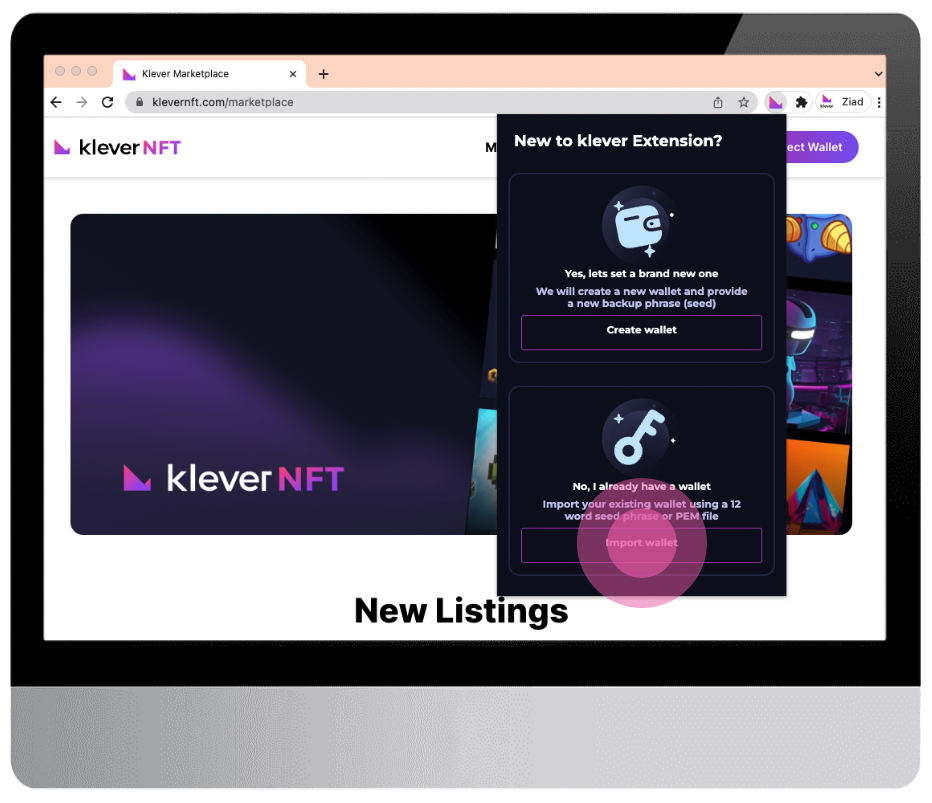 Step 3: After carefully reading and accepting the Privacy Police, click on Continue button.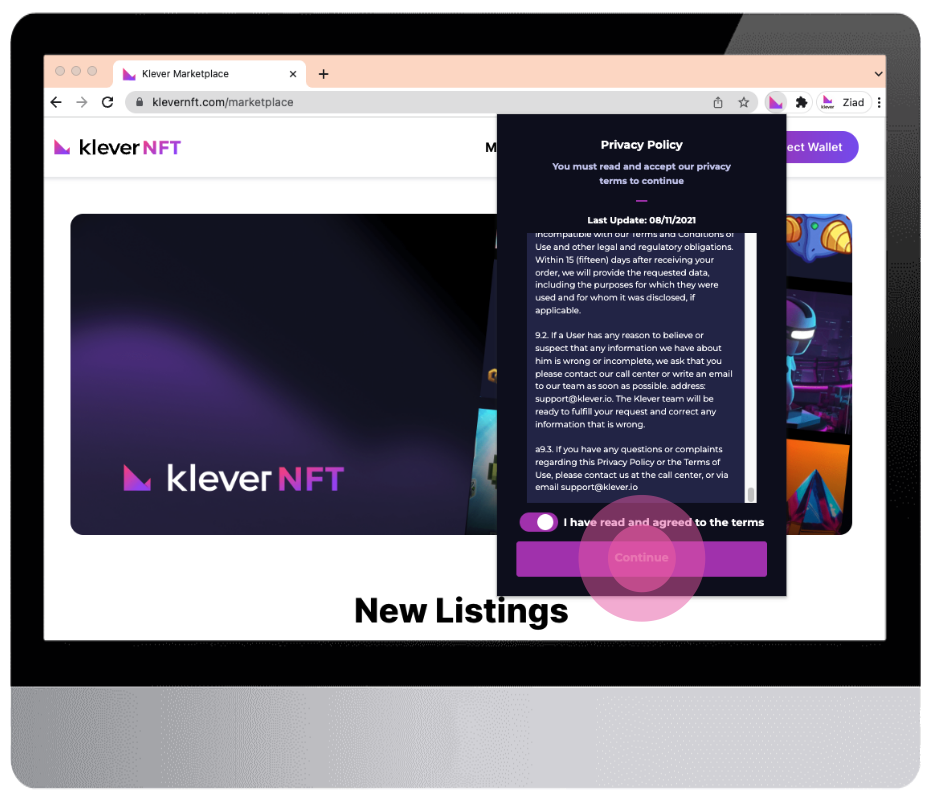 Step 4: Click on Continue button under "Import using your 12 word seed phrase".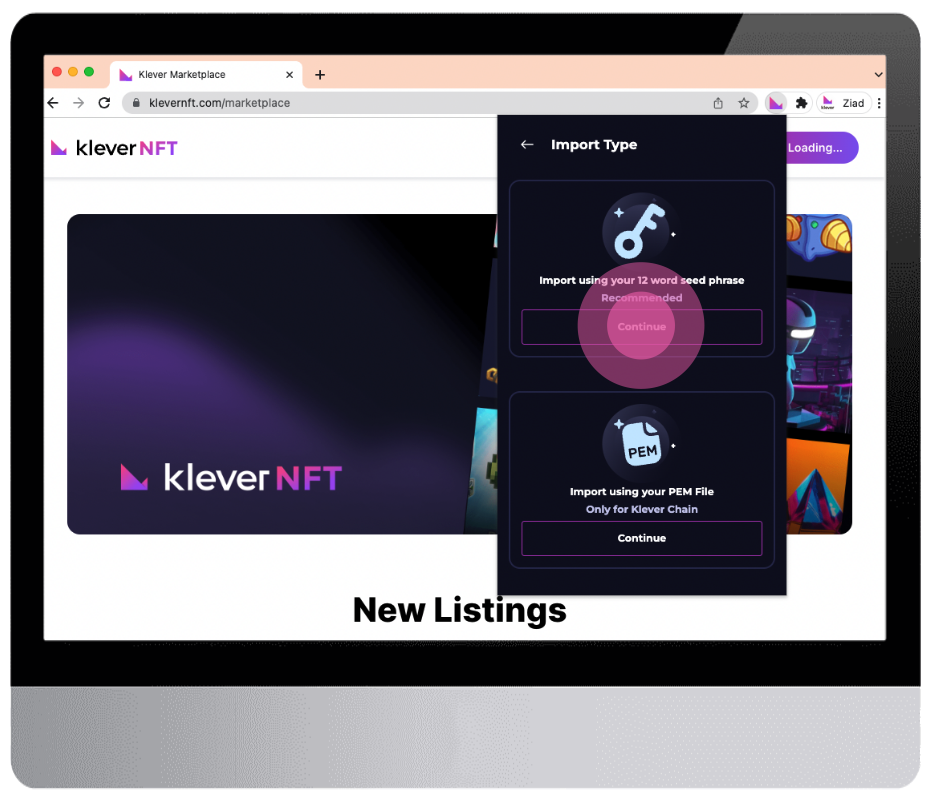 Step 5: Input your 12-words seed, and click on Continue button.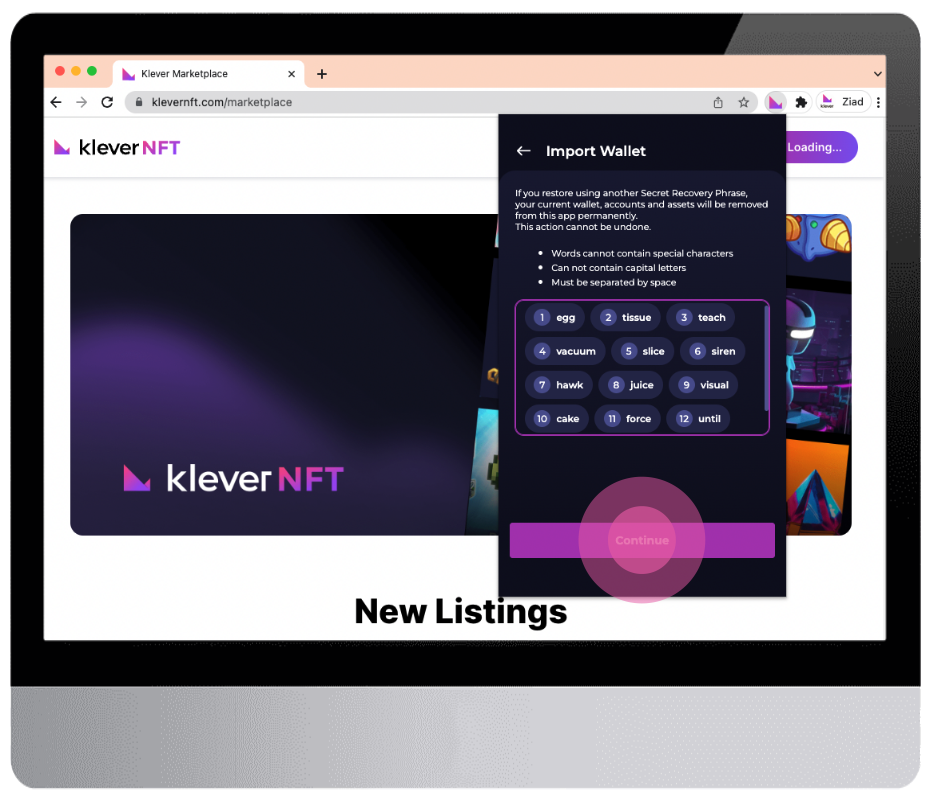 Step 6: Set and confirm a password of your choice, then click on Continue button. You can set up a new password at this step. There is no need to provide your old password.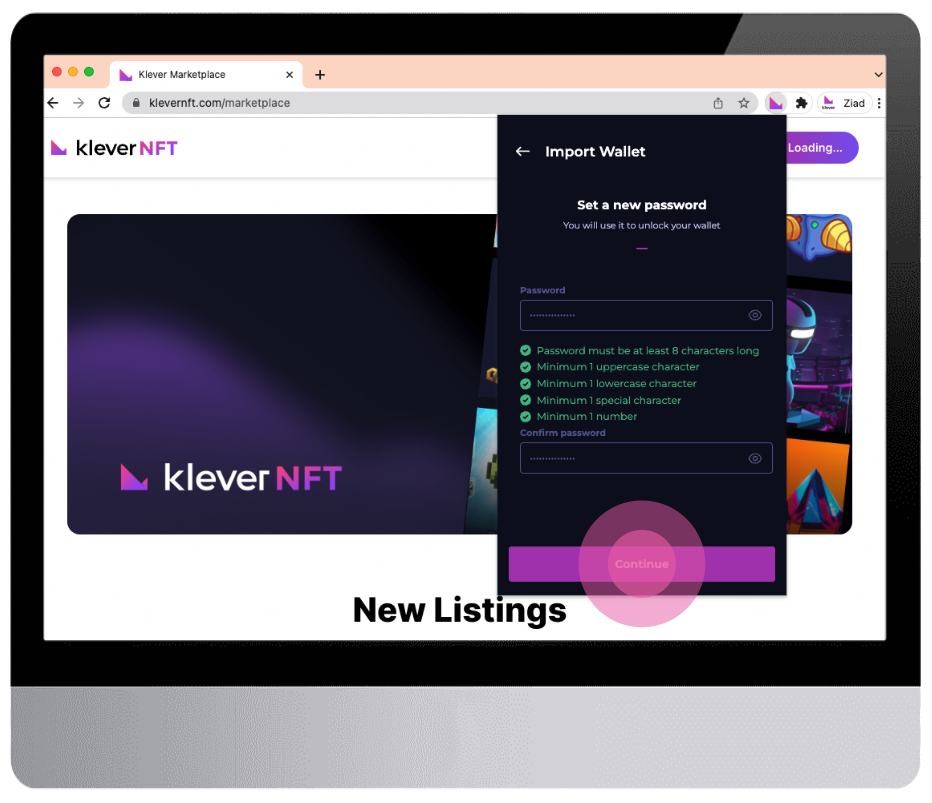 Step 6: You are done! Your wallet is restored successfully with all assets preserved.