Klever Web Extension is your door to the Web3. It is a secure and anonymous multi-crypto wallet to store crypto-assets and connect to dApps from multiple blockchains such as Bitcoin (BTC), Ethereum (ETH), BSC (BNB), KleverChain (KLV) and TRON (TRX).
This tutorial shows how to reset your wallet on Klever Extension.
Step 1: From the main page, click on the settings icon from the upper-right corner.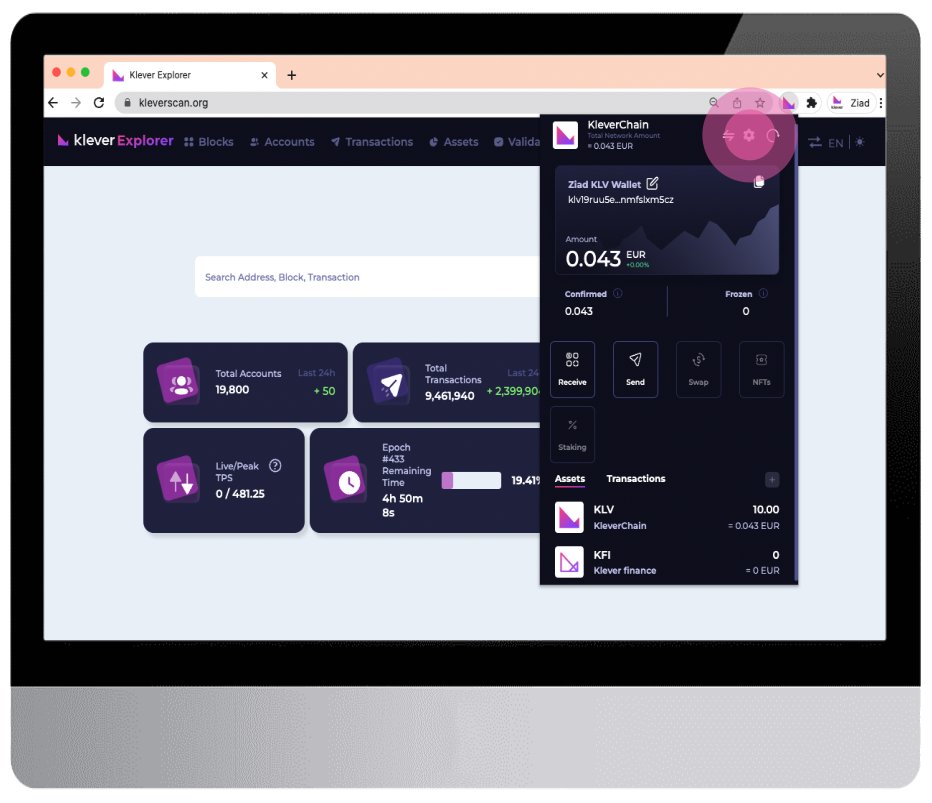 Step 2: Under Settings, click on Advanced Settings.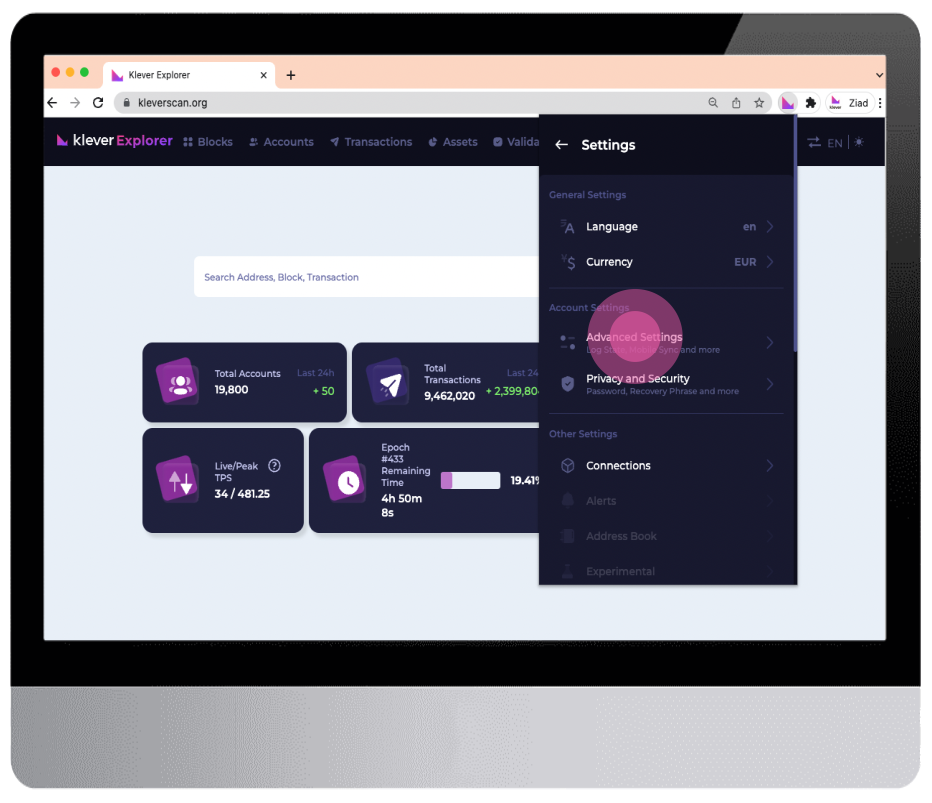 Step 3: Click on Clear Wallet.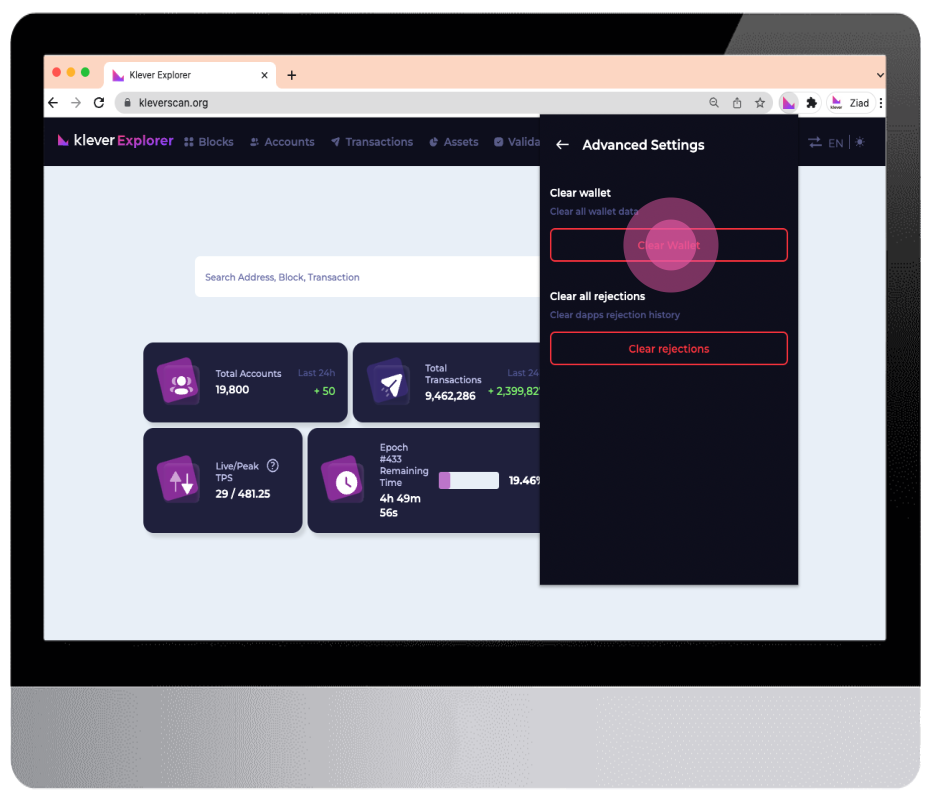 Step 4: Carefully read the Warning, then confirm that you understand that the wallet can be restored again only using the 12-word seed and click on Proceed button.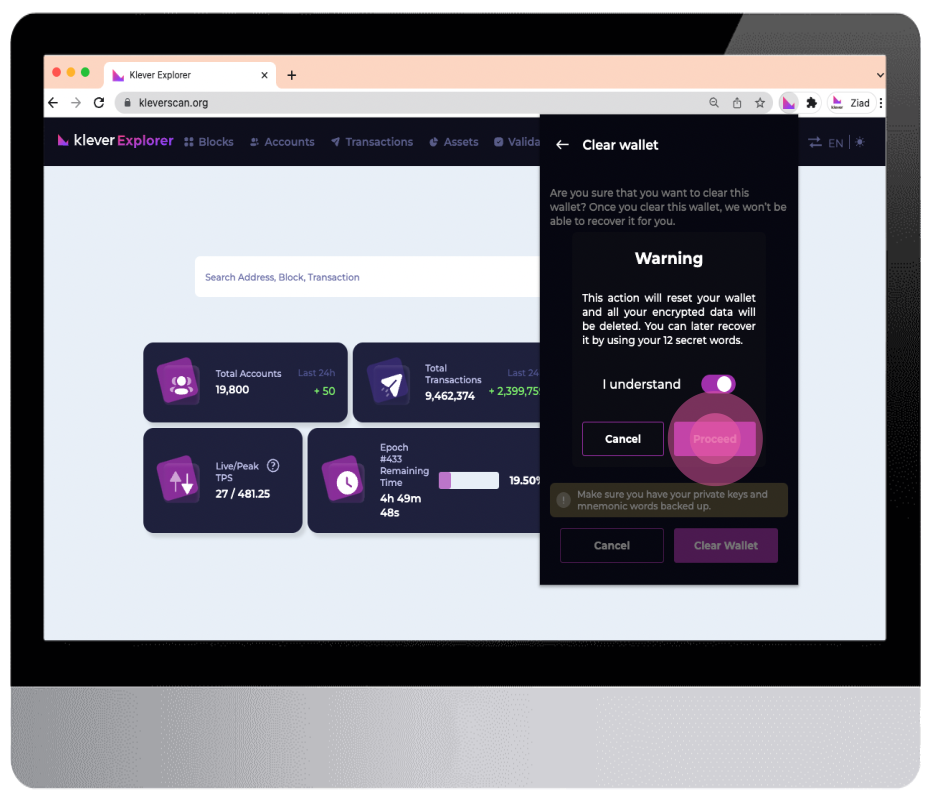 Step 5: Click on Clear Wallet button.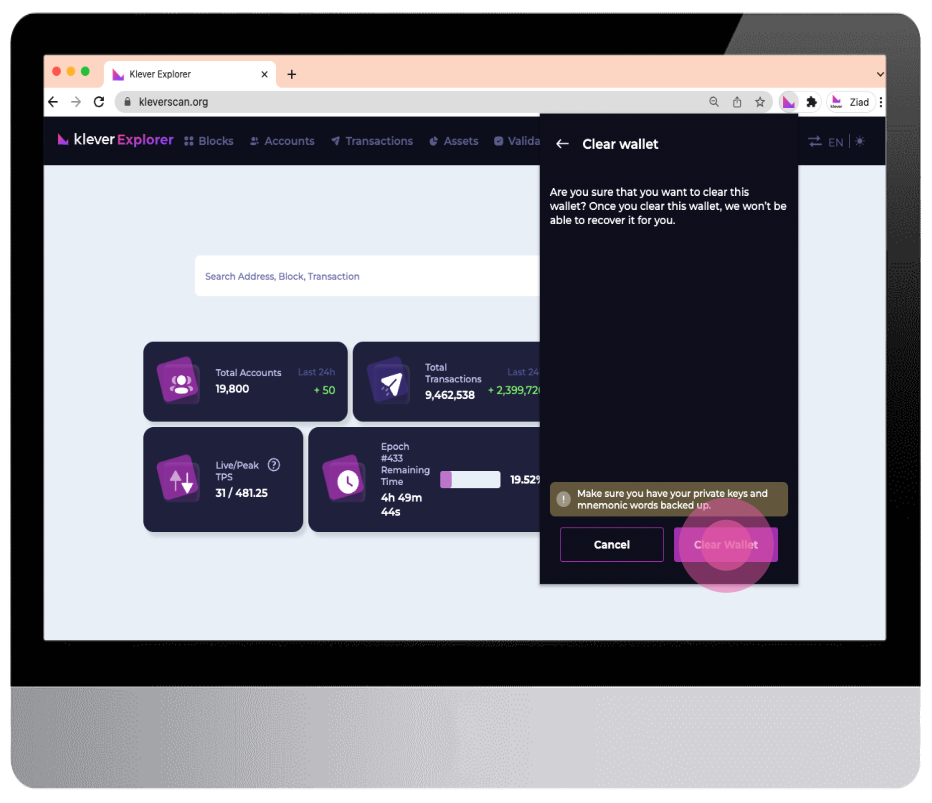 Step 6: Input your password, then click on Proceed button.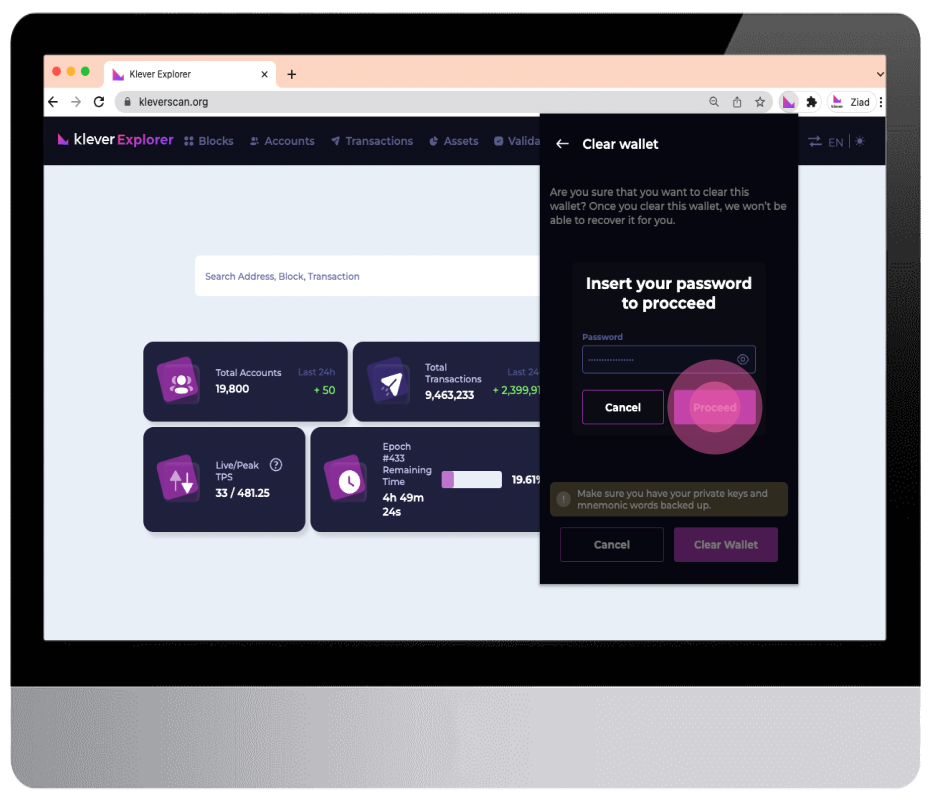 Step 7: You are done! Now, you can start over to restore a wallet or create a new one.