Klever Web Extension is your door to the Web3. It is a secure and anonymous multi-crypto wallet to store crypto-assets and connect to dApps from multiple blockchains such as Bitcoin (BTC), Ethereum (ETH), BSC (BNB), KleverChain (KLV) and TRON (TRX).
This tutorial shows how to copy your transaction hash (TxID) on Klever Extension.
Step 1: From the main page of your account, click on Transactions tab.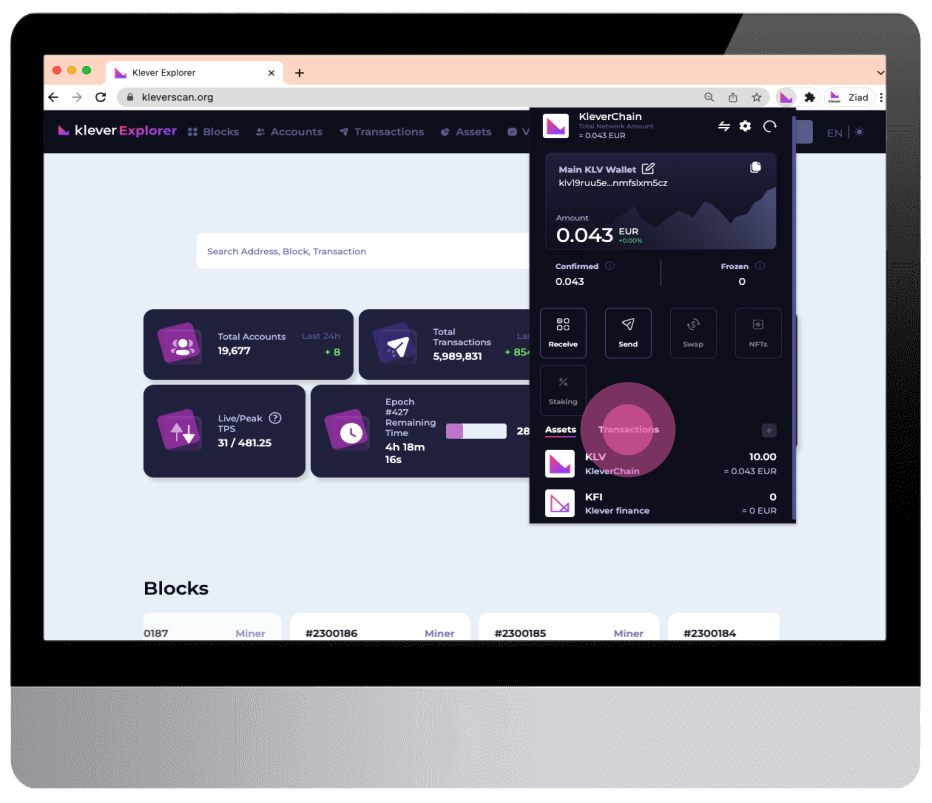 Step 2: Under Transactions tab, you can see a list of all your transactions (Receive, Send, Stake, Swap, etc.). Click on the target transaction to see the transaction information.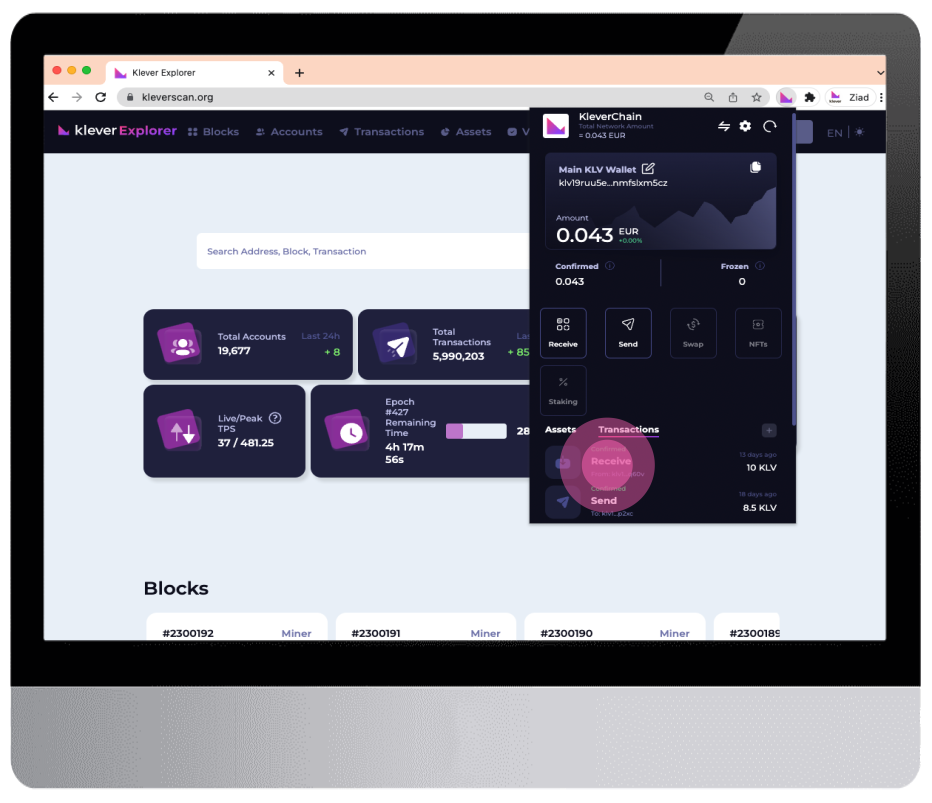 Step 3: Under Transaction Info, click on the copy icon beside the TxID to copy the transaction hash to the Clipboard. Similarly, you can copy the sending address (From) and the receiving address (To) of the transaction.