Klever opens the opportunity to anyone with a mobile device anywhere in the world to earn a passive income by staking tokens inside K5 Wallet. This tutorial explains how you can vote with your staked KFI tokens inside K5 Wallet. The minimum vote amount is 1 KFI to vote on proposals.
---
How to Vote with KFI token inside K5 Wallet?
Step 1: Press on Browser tab from the bottom-menu in the Portfolio page. Then, select KLV (Klever) token and pick an account from the bottom-menu.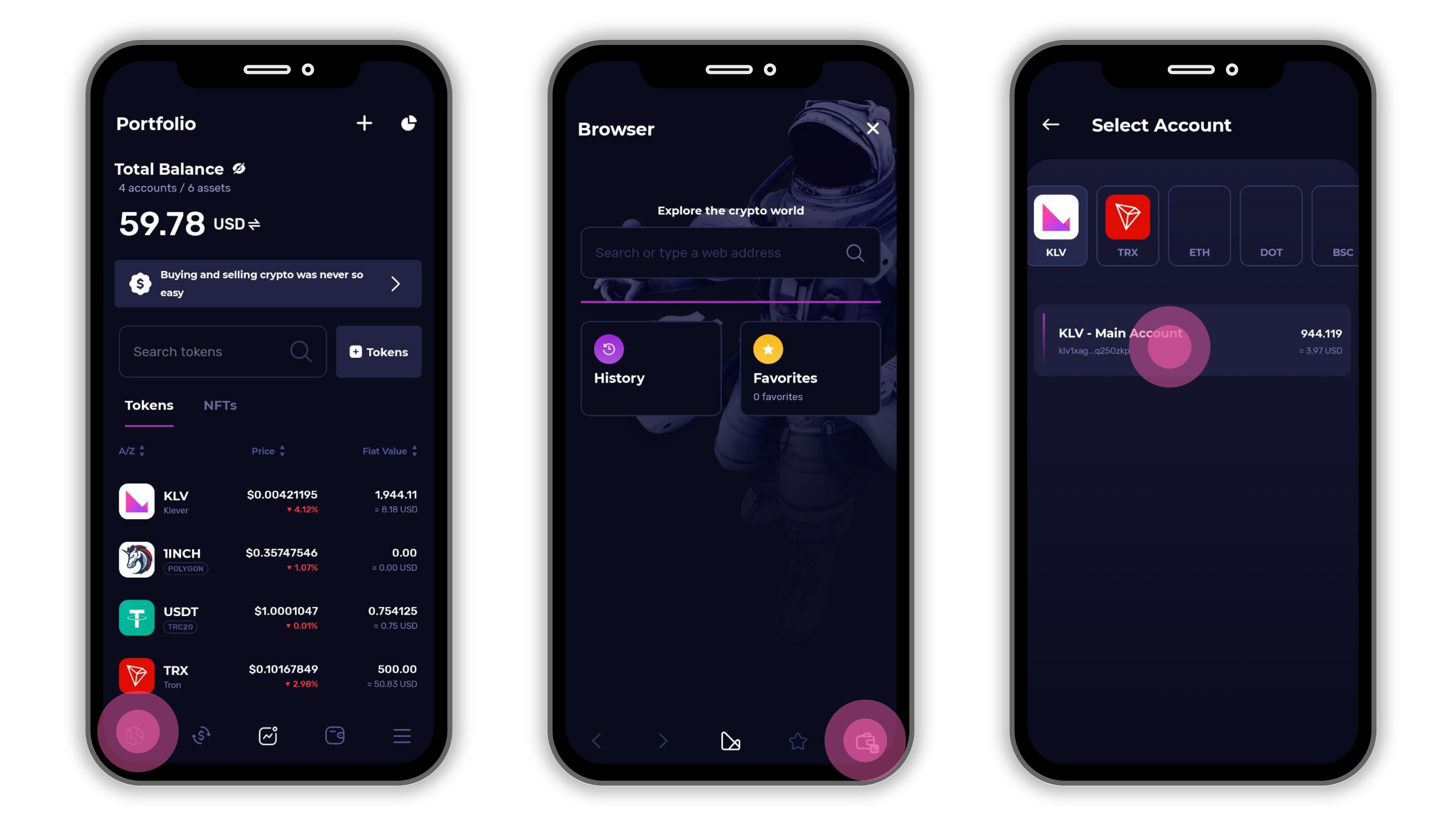 Step 2a: Connect your KLV (Mainnet) account to Klever Explorer (kleverscan.org) using the K5 browser.
Step 2b: Click on Create Transaction to go to the options of transactions.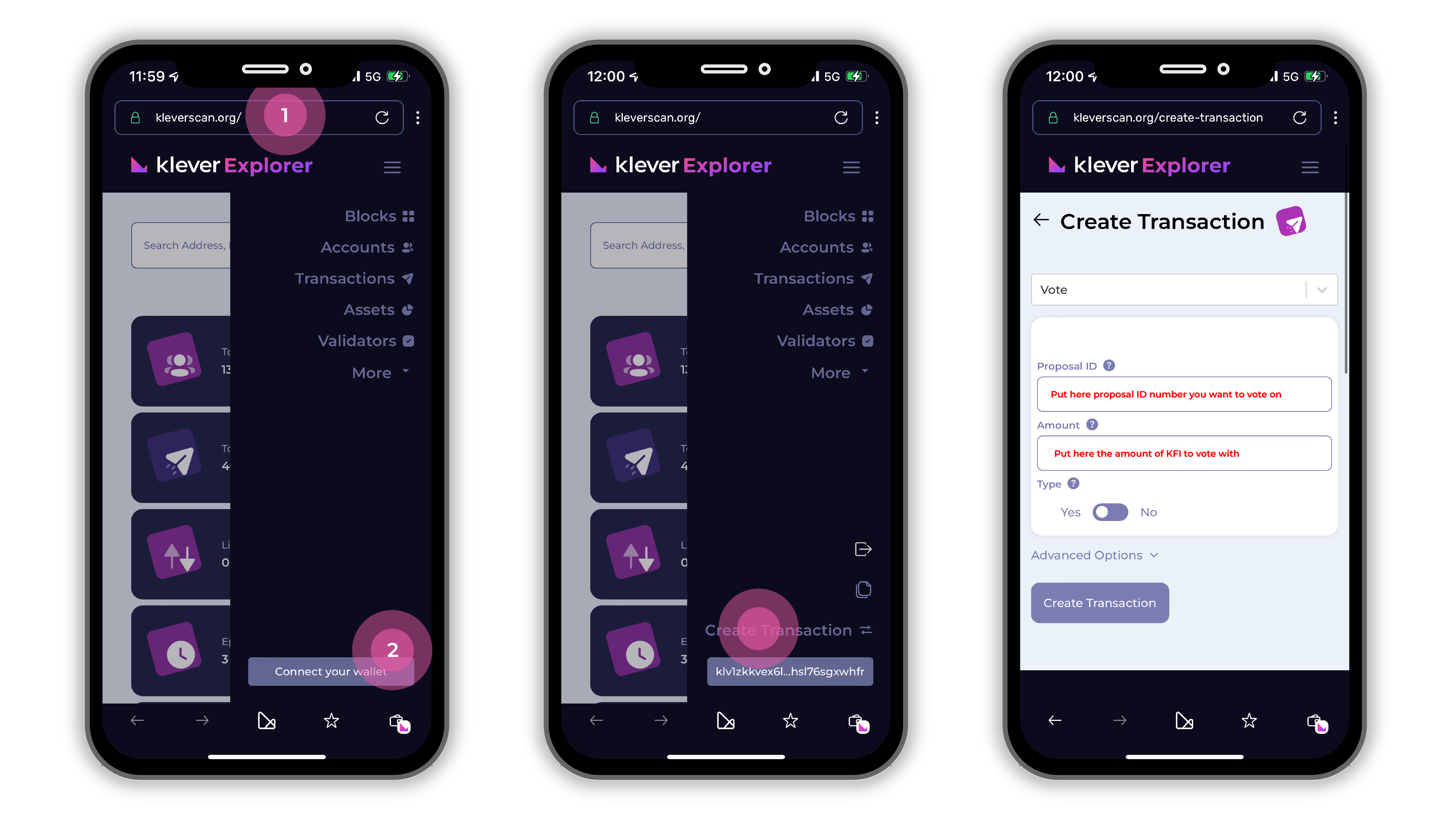 Step 3:
On Klever Explorer, click on Proposals (

kleverscan.org/proposals

).

Search for the proposal ID Number you would like to

Vote

on in KleverChain.

Put the Proposal ID and the amount of KFI you want to vote with


Example : 3451,2

After all correct numbers, hit Create Transaction