This tutorial shows how to migrate your KLV tokens from Tron into KleverChain using the Swap bridge inside Klever Wallet.
Warning!
To download the official Klever Wallet app, click here. Be aware of fake apps that mimic Klever Wallet. Do not use any download link sent to you on Telegram or Discord via DM/PM.
You can swap TRC20 KLV (Tron) into KLV (KleverChain) inside Klever Wallet as follows:
Step 1: Press on the Swap tab from the bottom-menu. Then, select TRC20 KLV as the first token (and pick an account).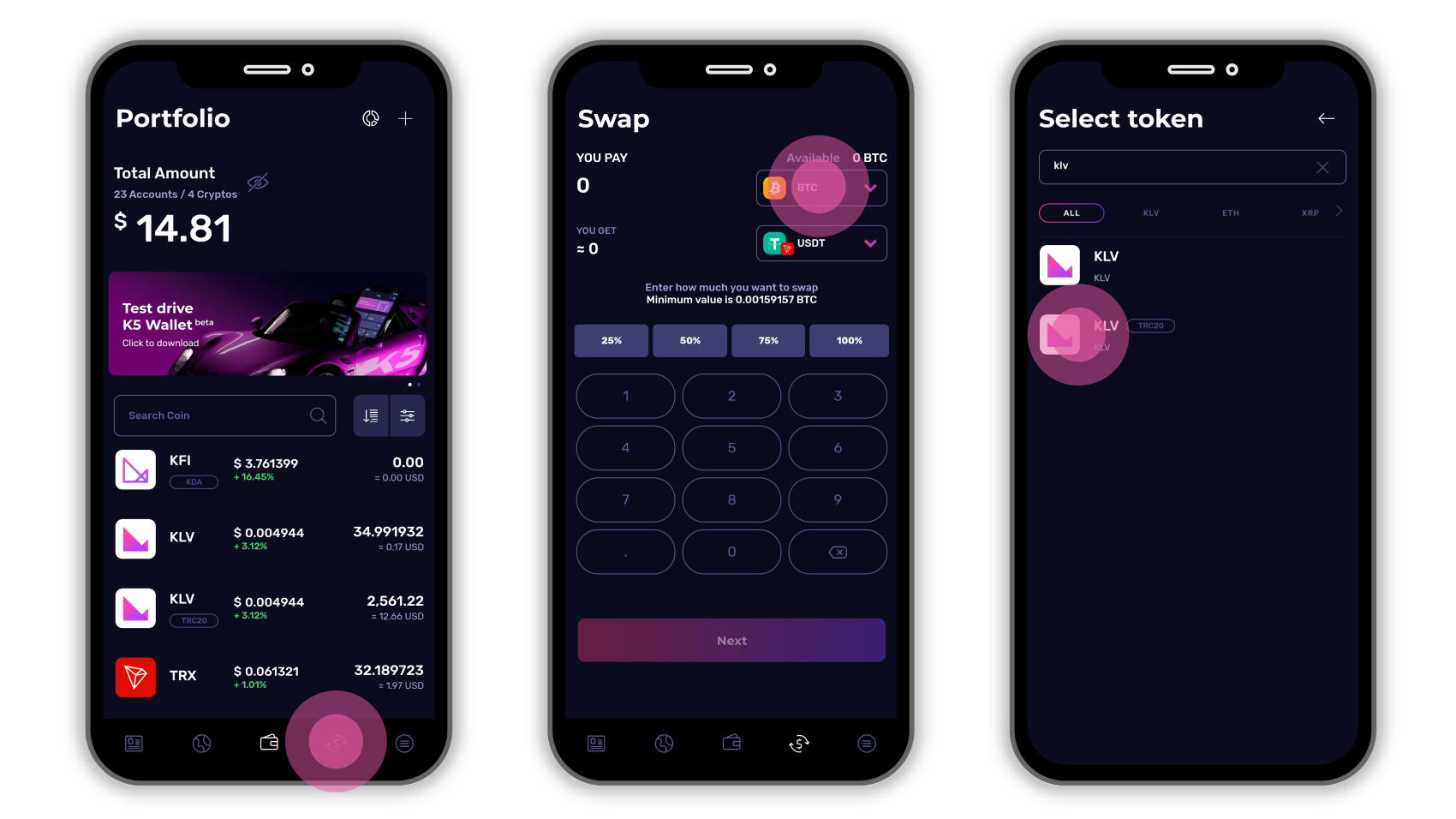 Step 2: Select KLV as the second token. Native KLV on KleverChain doesn't have a tag beside it.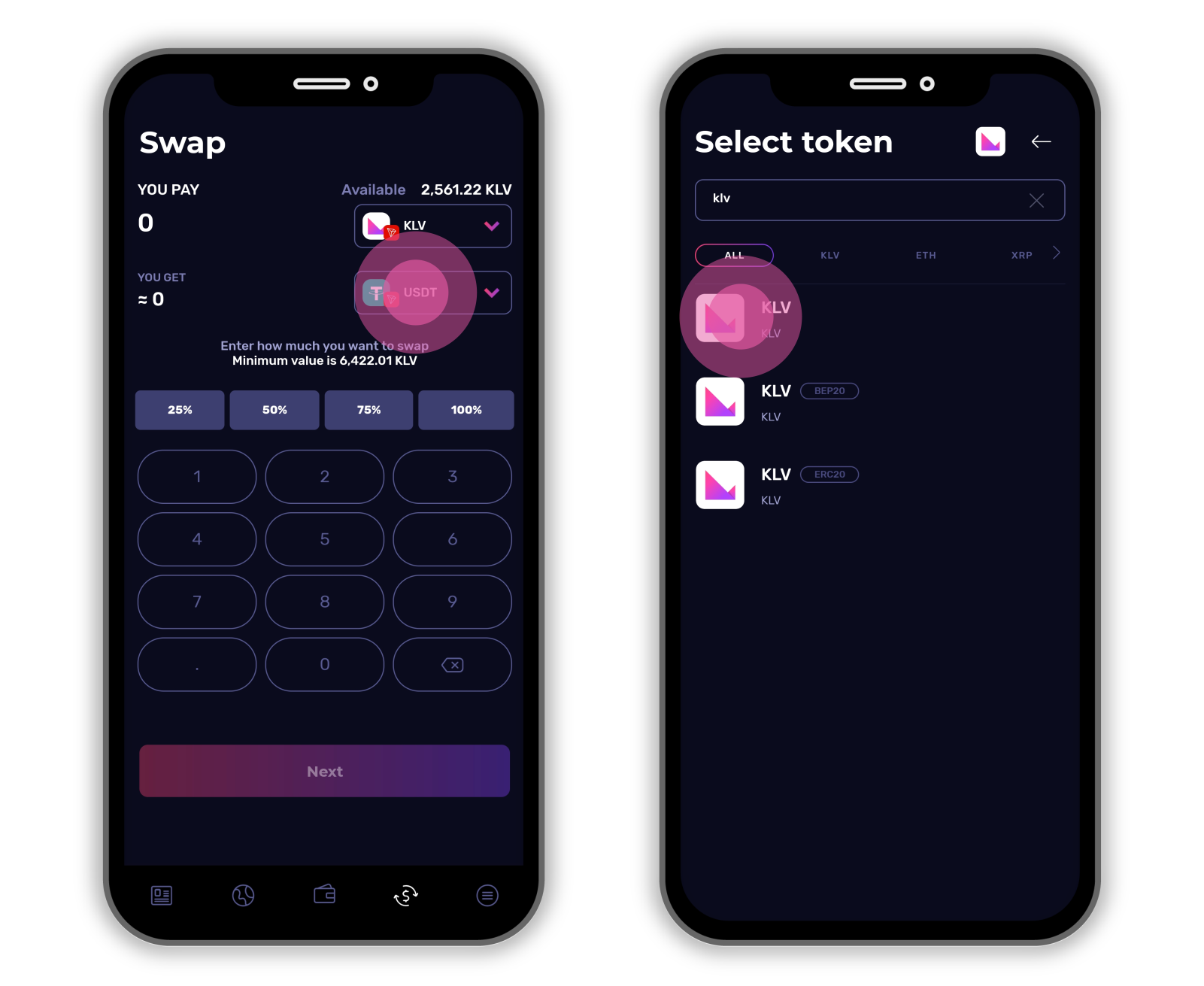 Step 3: Input the amount of TRC20 KLV you want to swap, then press on the Next button.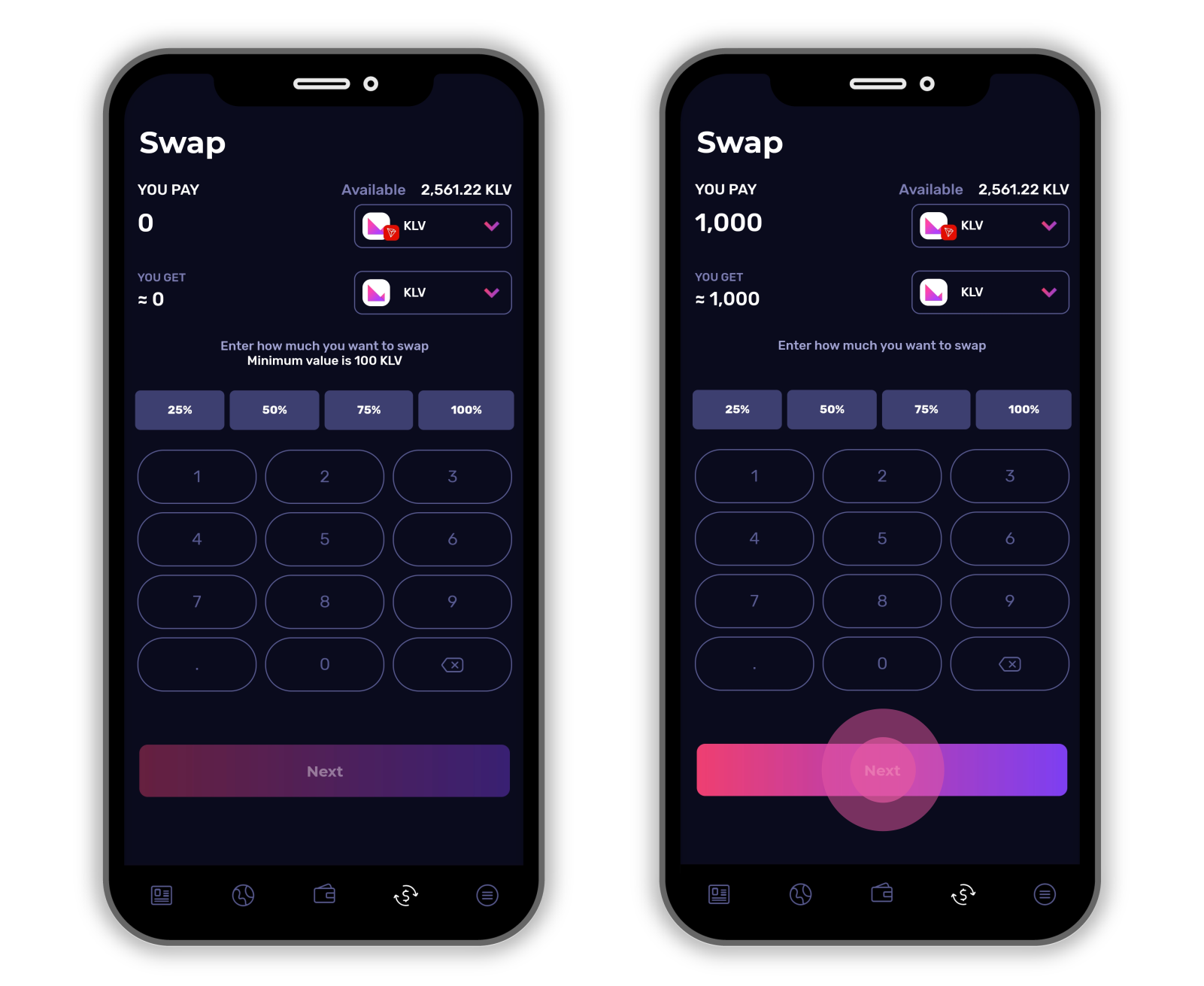 Notice!
The minimum amount to swap is 100 TRC20 KLV.
Step 4: Select your KLV Main Account, then press on the Convert Now button.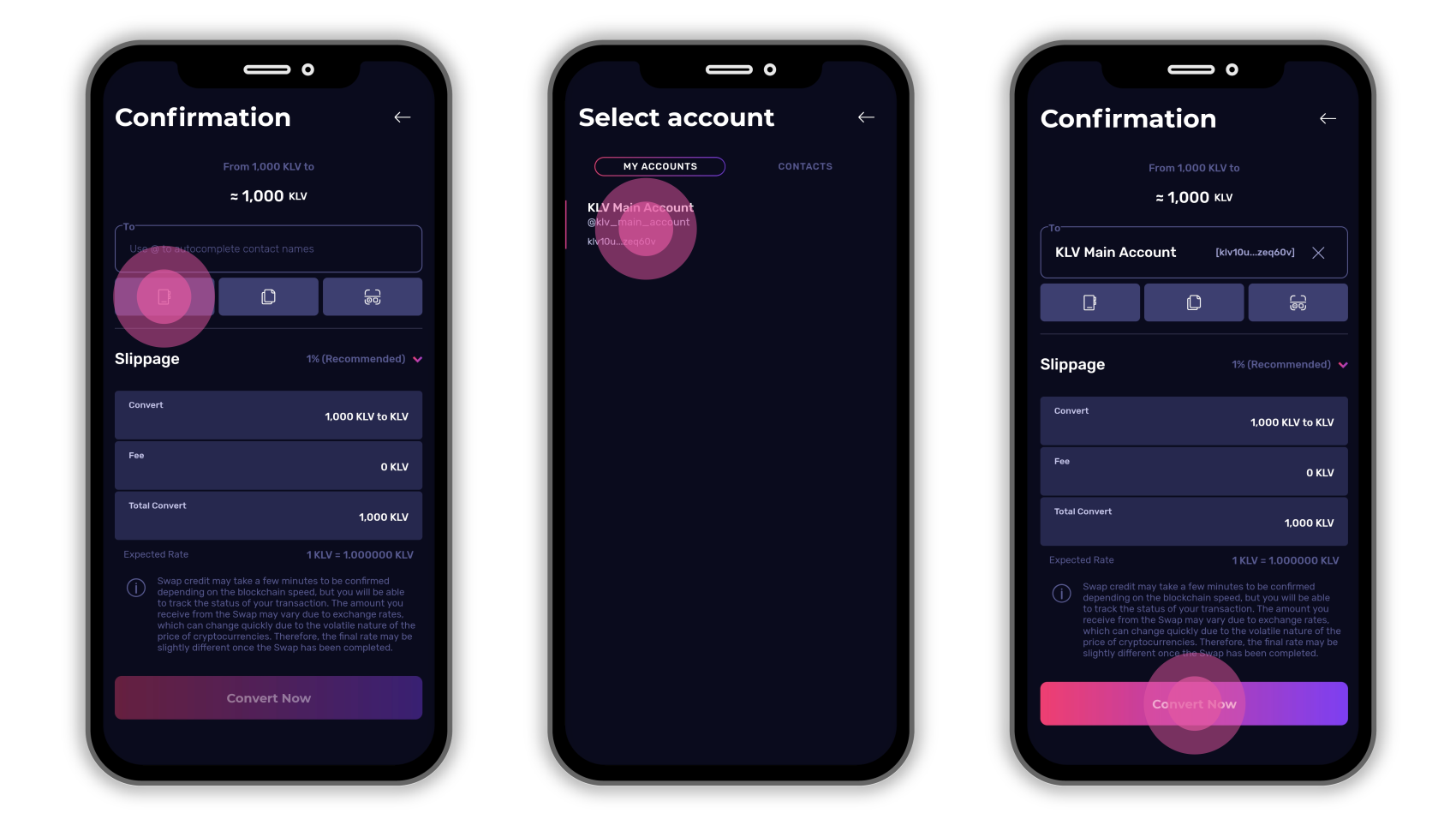 Notice!
You should have at least 10 TRX in the same Account to swap your TRC20 KLV.
Step 5: You will be redirected to a page which confirms that your swap order has been placed successfully. You can press on the Got it! button and relax. You will receive your KLV tokens on KleverChain after a while when the swap is marked successful (green color).