You can earn money by referring Klever Wallet to your friends. By send your referral code to your friends, Klever will pay you up to 0.5% every time your friends perform a swap with an amount greater than $50 USD. Referral rewards are paid in KLV token. You can claim your reward as soon as the rewards reach 1000 KLV.
Reward rates may change over time, as well as during special events and campaigns.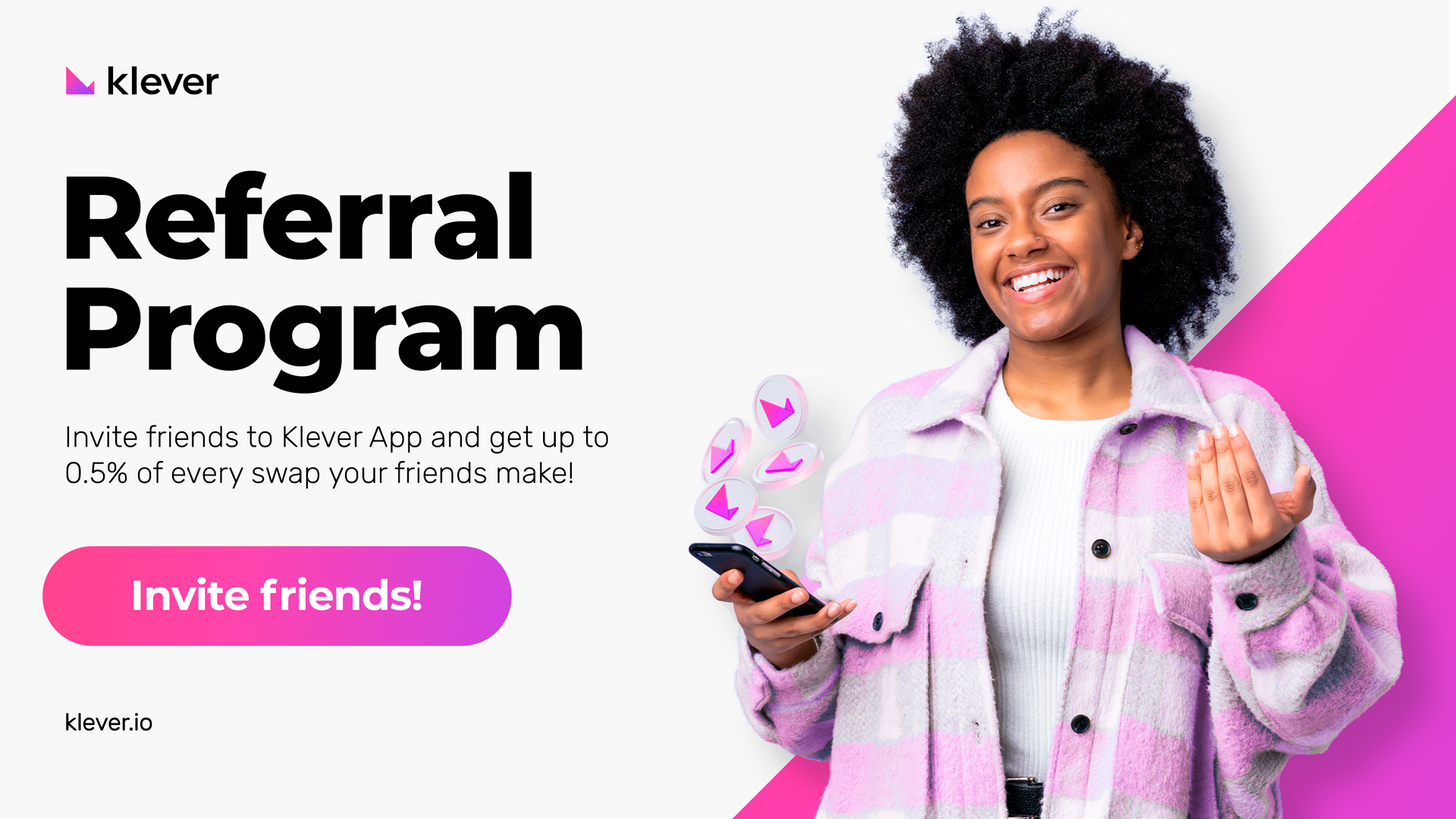 How to invite your friends to use Klever Wallet?
You can invite your friends to use Klever Wallet by sharing your referral link with them. You can find your referral link inside Kleevr Wallet as follows:
Step 1

Tap on the Settings icon from the menu bar at the bottom.
Step 2


Tap on Invite friends under the Wallet section.
Step 3


Tap on Copy Link button to copy your referral link. You can then share your link with your friends to open it and install Klever Wallet. Alternatively, you can send your invite code to your friends to provide it while they are setting up Klever Wallet.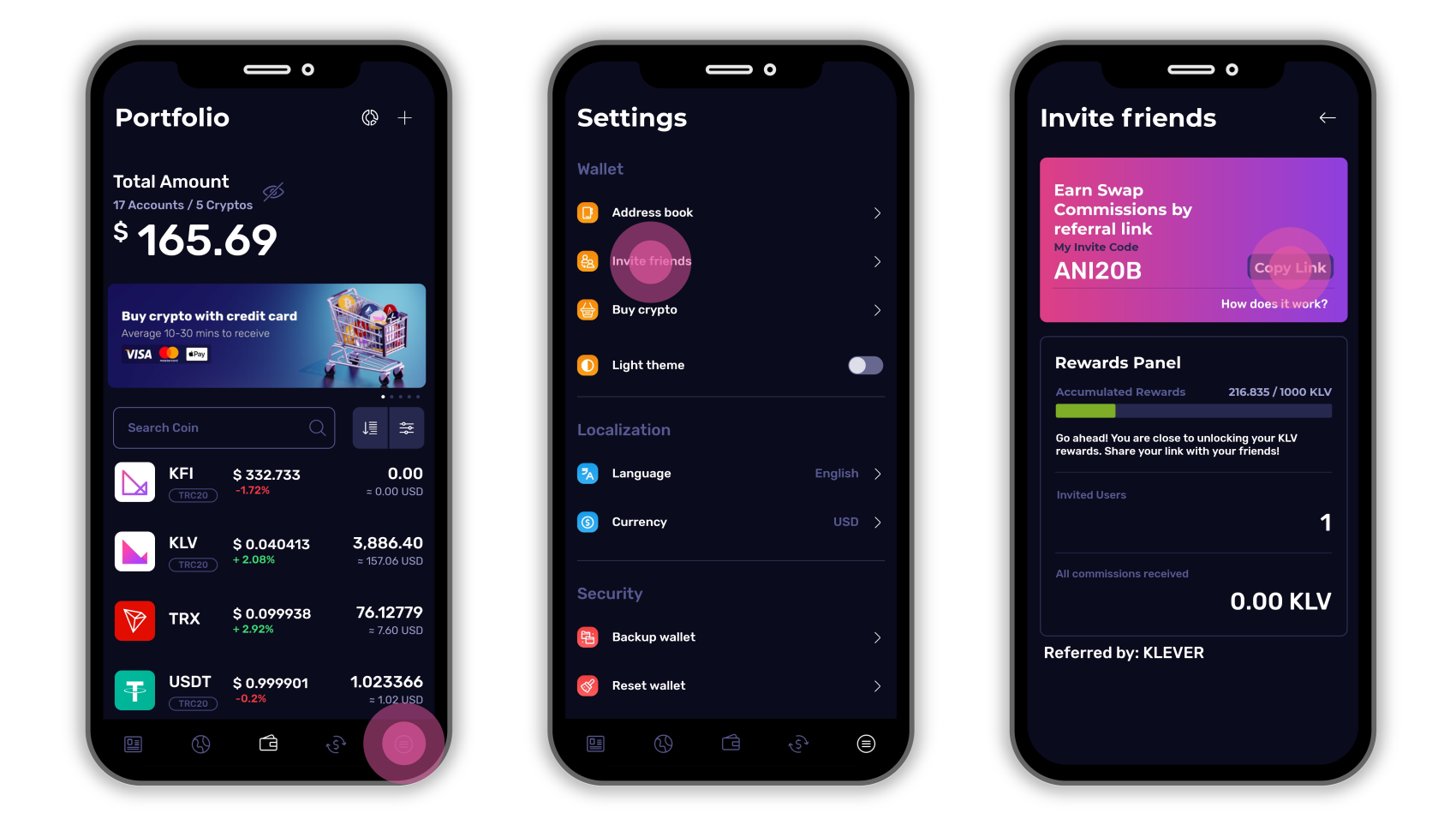 How to claim your referral rewards?
Under the Invite friends screen, you can also see your accumulated rewards, number of friends you have invited, and the amount of rewards you have already received. Every time the accumulated rewards reach 1000 KLV you can claim them.
When you claim your rewards, you will see a new pending payment. Klever team has to validate your payment before you receive the claimed rewards in your wallet. Usually Klever team validates payments within 72 hours. If your payment takes more than 72 hours to get validated please contact us at Klever Support.