The Order Book shows the current market depth. The "Market Depth" refers to the market's ability to keep prices unchanged on large transactions. The depth visible in the chart reflects that at certain prices, the real-time outlines of buyers and sellers in the order book can be clearly seen for execution.
The red prices represent the sales price, while the green prices represent the purchase price.
The "Amount" represents the total number of contracts at the agreed price.
For example:
The current best asked price is 9,920.000 KLV
The current best bid price is 10,013.31 KLV
The last traded price is 9,915.850 USDT (if the price is green, the value increased, if the price is red, the value decreased)
If you want to increase the value of KLV to 10,200 USDT, you need to buy all KLV up to that price.
By selecting the red/green dots (marked with yellow box), you can change the view to just display sell or buy orders.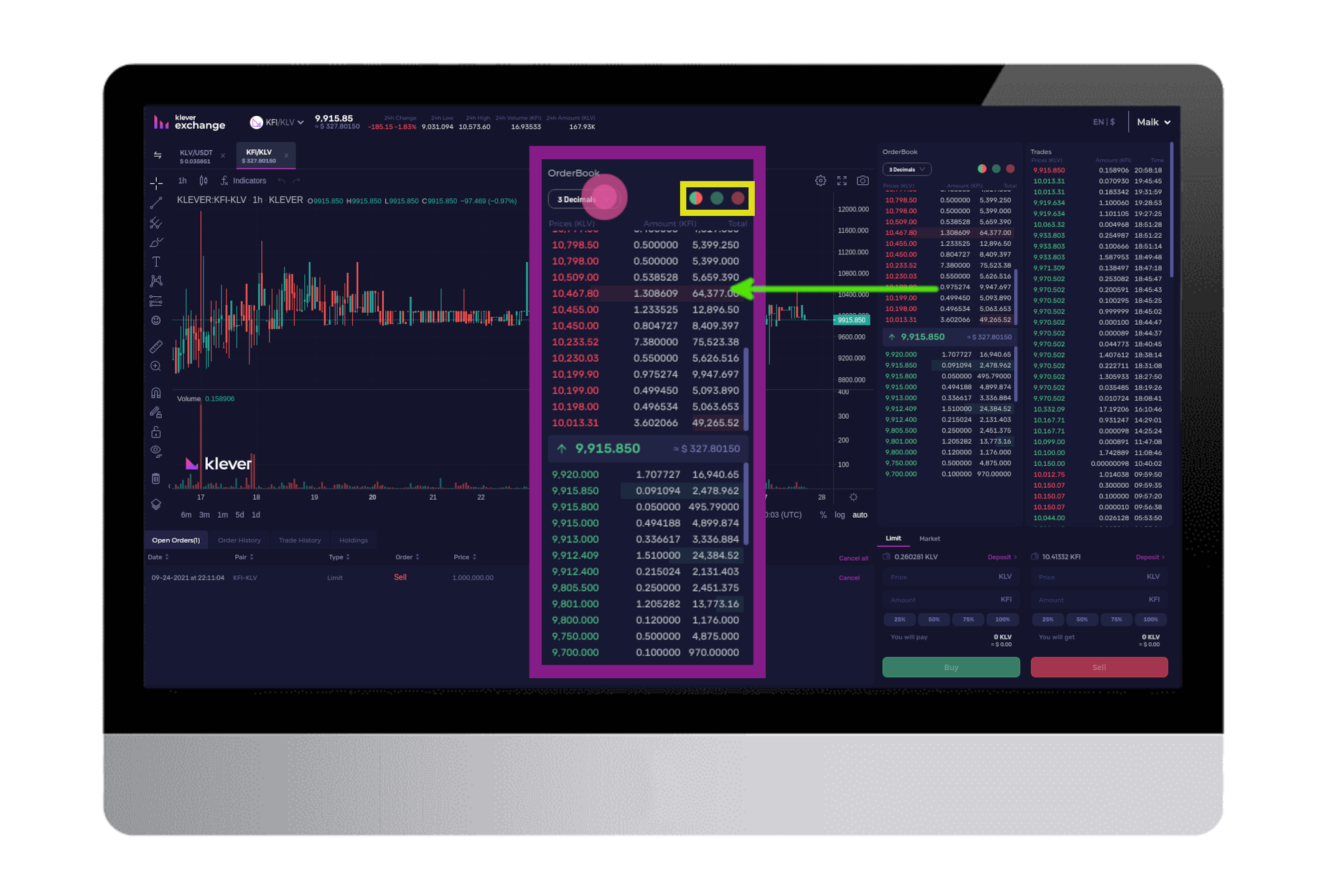 The market depth can be changed on the order book by changing the decimals (pink dot), if you want to check the prices more consolidated.
FAQ
Why I can't see my order in the order book?
The main reason why the order is not displayed in the order book is usually that the displayed amounts are only limited.