Bitcoin.me intends to make the withdrawal process as simple as possible and designed an easy-to-use and simple interface to achieve that goal.
Let's go through those steps and find some useful answers if you are looking for more details.
How to withdraw from Bitcoin.me?
To start your withdraw process, your coin need to reach the minimum amount in total to be eligible for withdraw. If the minimum got not reached, the coin shows as inactive, and you are not able to select it and proceed any further.
Just let's go through the following simple steps to withdraw your funds.
First step:
On the top right side, go to your name, until the drop-down menu appears, so you can select Withdraw.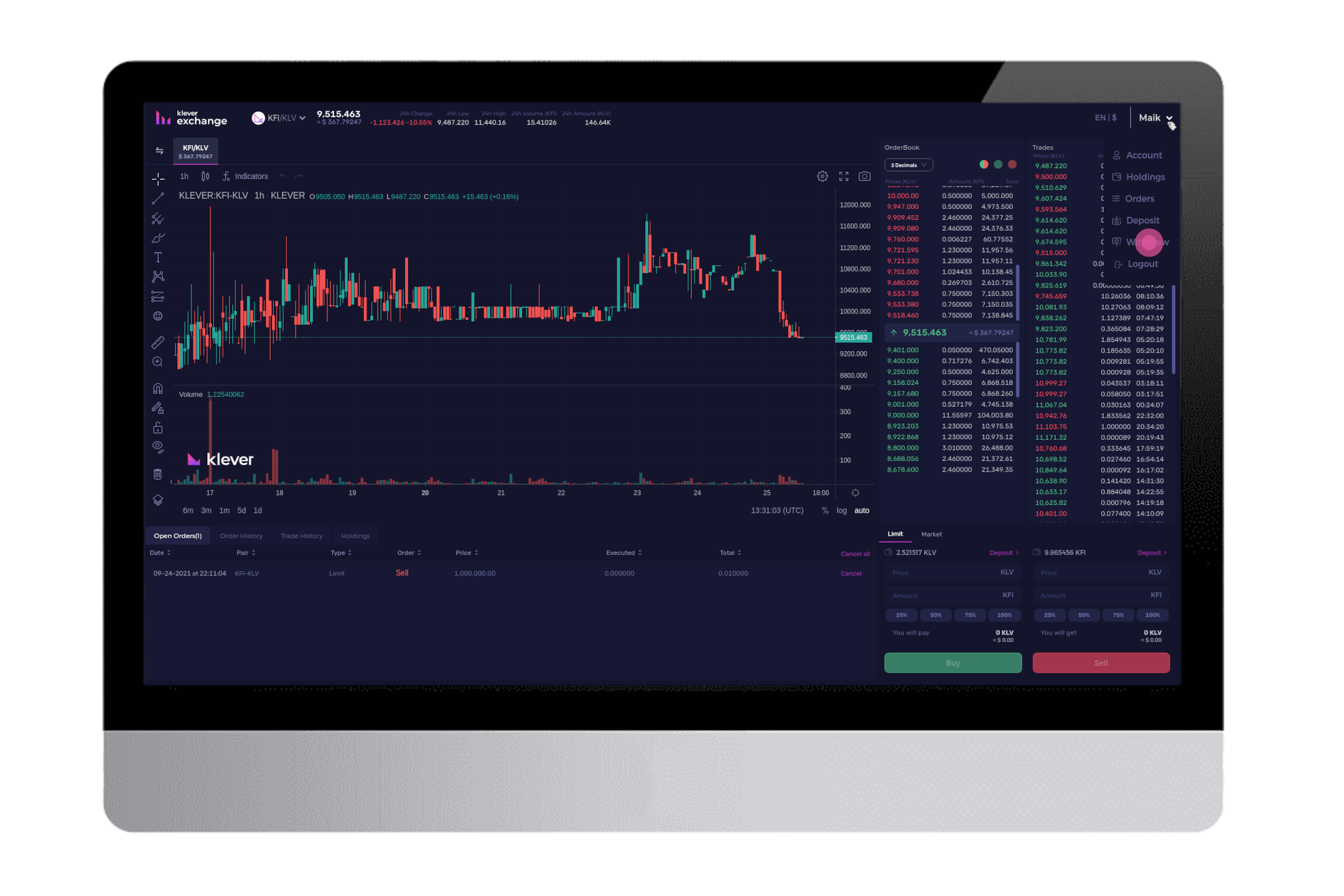 Second step:
On the following screen, just click on the Select Coin line to define what you want to withdraw.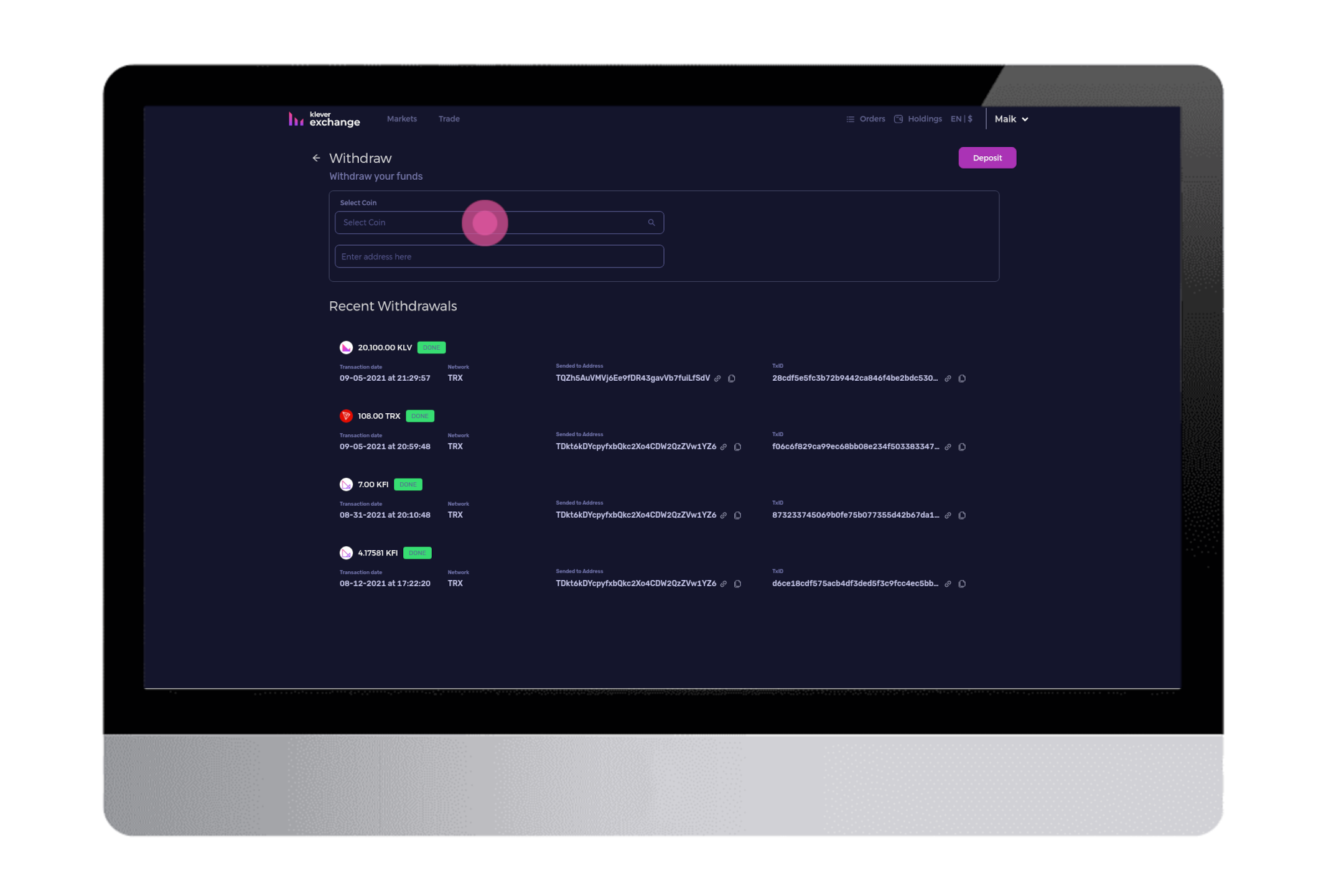 Third step:
After you pressed the Select Coin line, a pop-up window will be displayed, from where you are able to select what coin you want to withdraw. Just select whatever you want to withdraw to be able to go to the final step.
Fourth step:
The final step needs you to complete the following selections:
Select the network - some coins are available on different blockchains, just select the one you want to send to
enter the address of your wallet, where you want to send your coins to
enter the Amount you want to withdraw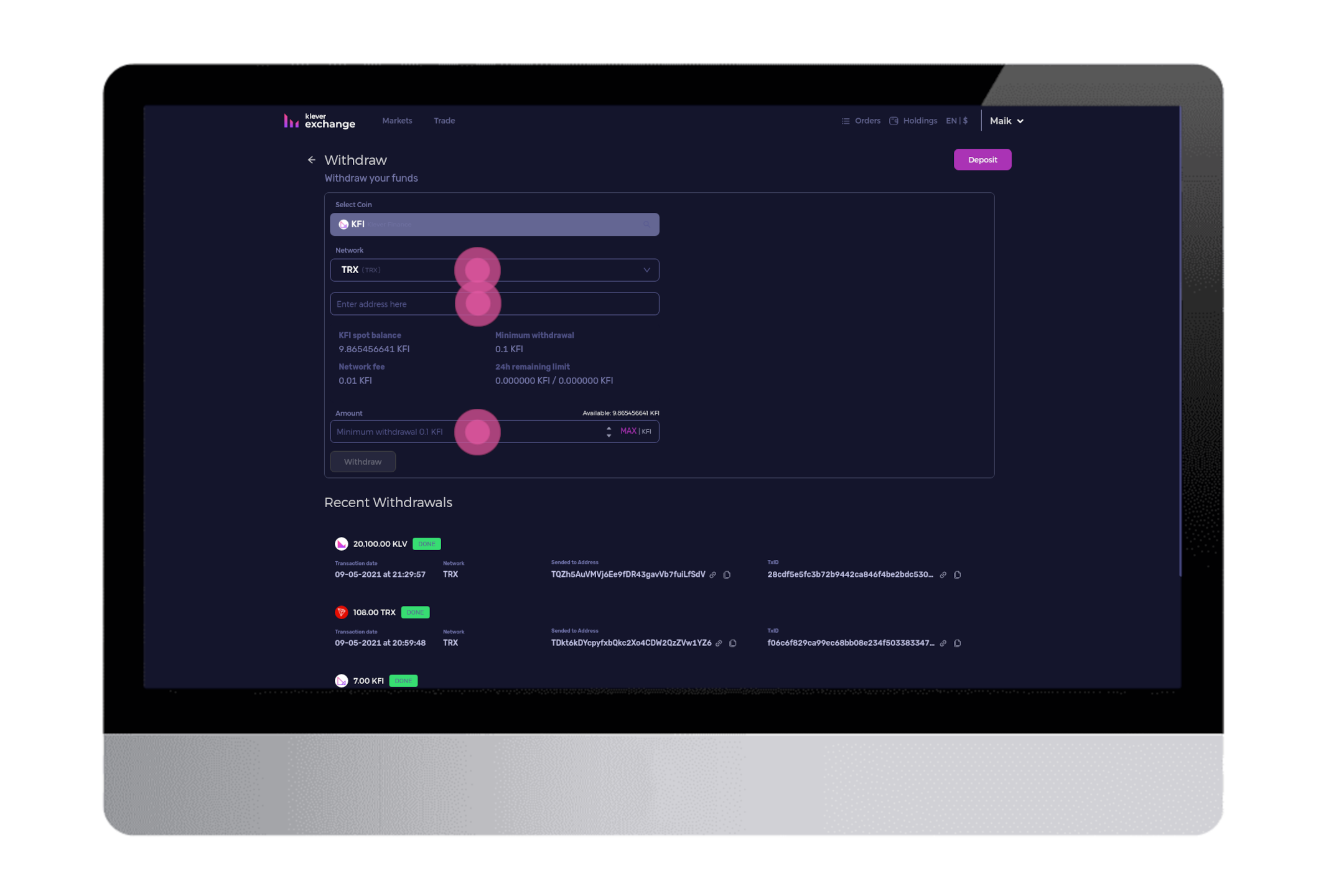 As soon as all requested details got entered, the Withdraw button will be active. Just press the button and your coins will be processed.
The duration differs due to different speed of network confirmations on all blockchains.
As soon as the transaction left the exchange, you can find the details about it below at the Recent Withdraw part. There you can see the date, amount, transaction hash and so on for traceability.