Klever provides a fast and quite easy way to review your history of all your deposits and withdraws. There are just a view steps for you, until you can find your last transactions.
How to find the history?
Go to the "Holdings" screen
below the total balance of your portfolio, press the "View history" option
select if you want just to see the Deposit or Withdraw, otherwise you stay on the "All" overview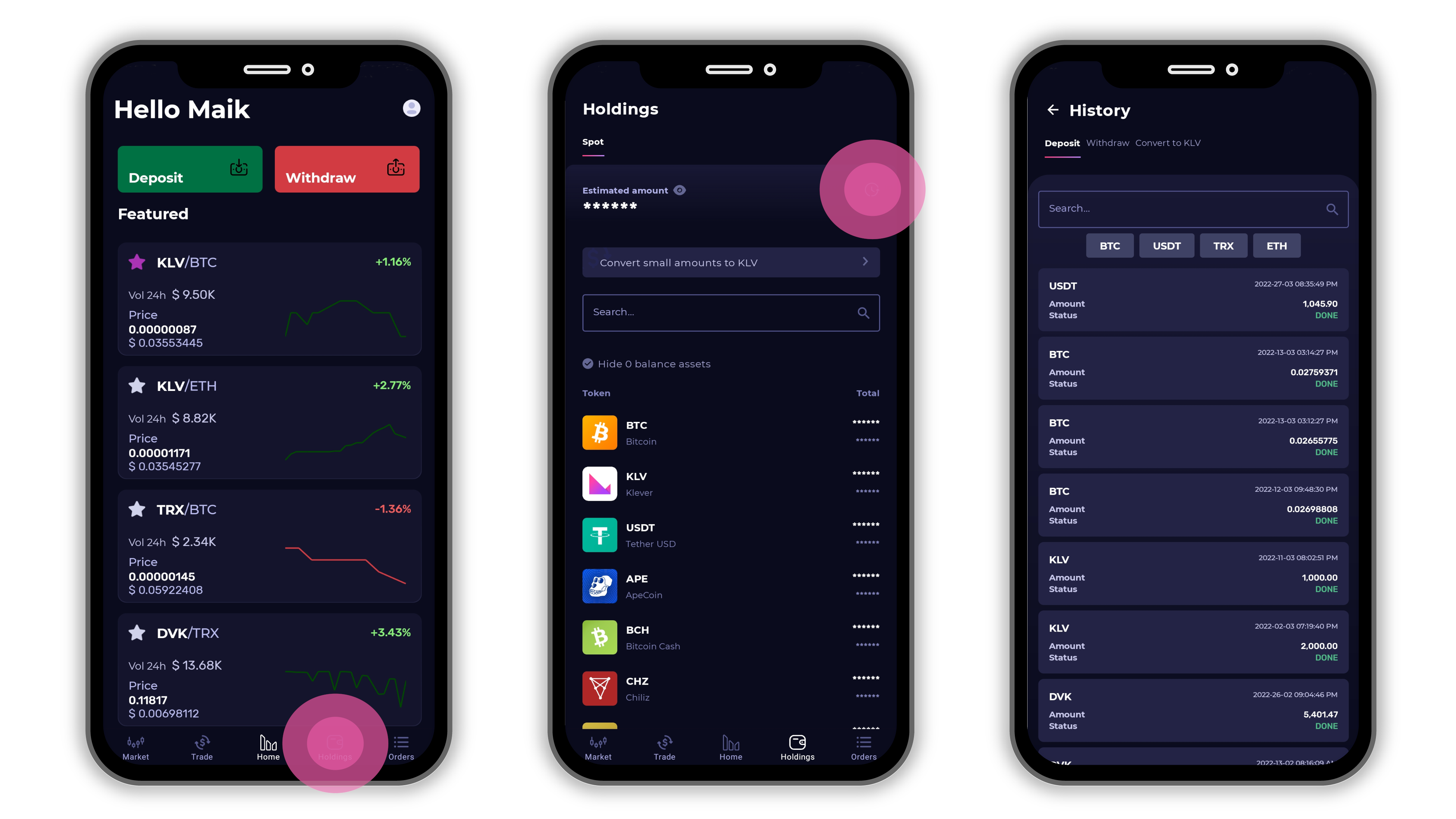 If you want to see some more details about your deposit or withdraw, just press on one of those transactions. There you can find the Hash, time with date and several other details.
FAQ
Why stays my withdraw on "pending" and I still didn't receive my Coin/Token?
There is an automatic system behind, which processes several transactions as bulk due to several circumstances. Every 15 minutes, our system processes the open transactions.
My withdraw never changed from pending to done. What can I do?
Please open a ticket on support.klever.io and provide us your login mail address, as well as the details of your withdraw (token name, time, ... you can find it by pressing on the transaction).