Klever Wallet allows users of REEF FINANCE to smoothly bonding their REEF . Below we show you how to do that. Bonding is needed to make a nomination possible to receive rewards.

To bond inside Klever Wallet:
Click on the REEF token from the portfolio page.
Click on the next page on BONDING to enter the amount screen
Enter the desired amount to bond (YOU STAKE). Note, there is a Minimum time of 7 days that your REEF is bonded, and always hold a 20 REEF in your account for transaction fees.
Under the button CHANGE, you can select what to do with your bonding
After all amounts are set, you can hit INCREASE BOND
After, you will be redirected to a screen which confirms that your bonding is placed.
The pictures below show how to bond REEF.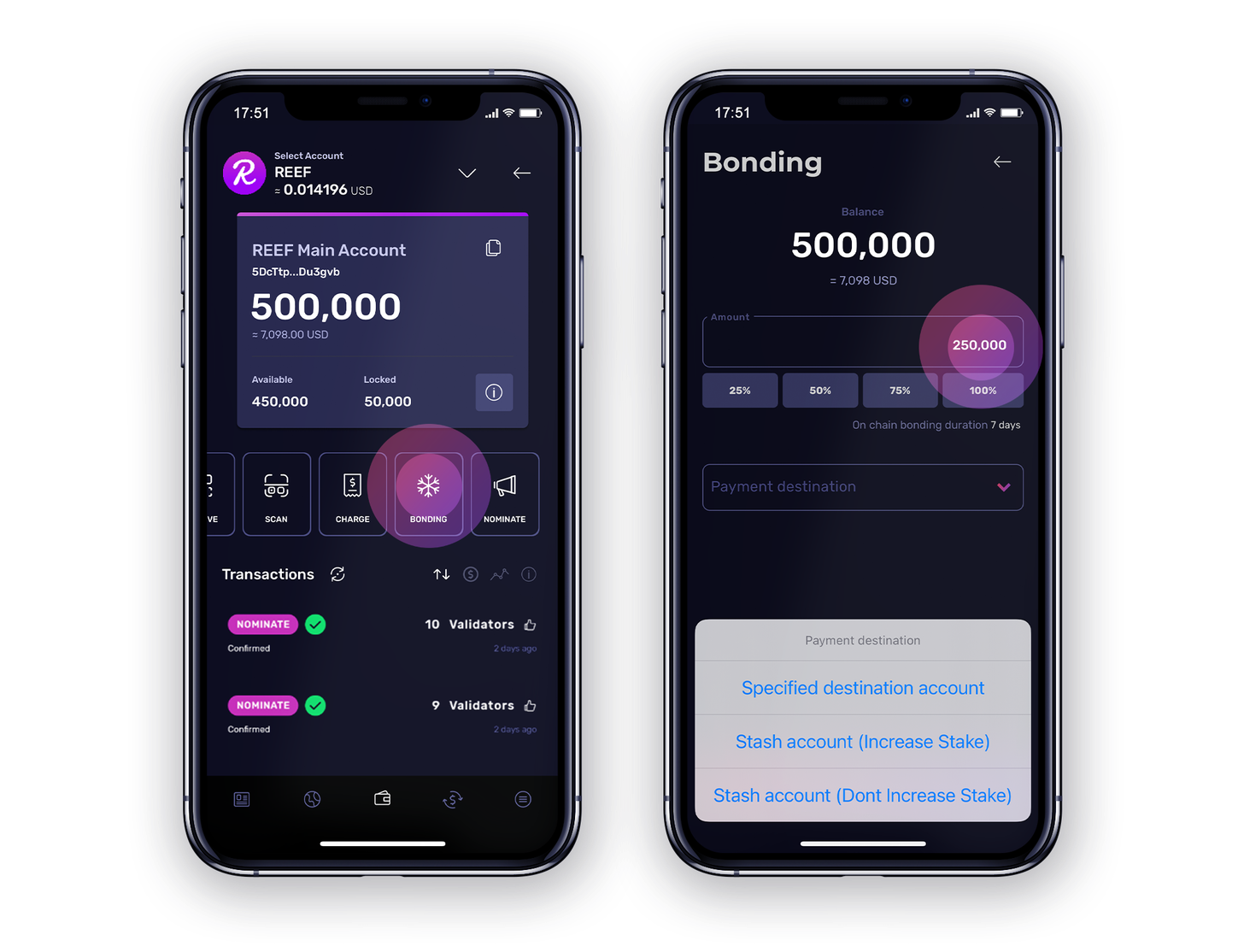 When you Bonds or Nominates you get asked above picture, you basically saying where rewards must go to. You must select one of the below options

Increase stake -> rewards will go to same address and add to your stake, your bond amount. So next era your stake will increase with last era rewards. Like compounding.

Don't increase stake -> the rewards will go to same wallet but not to your stake/bond. Rewards will be free immediately.

Specified account -> you send rewards to another account, rewards are also free immediately. Must have more than one reef substrate account
For any issue you may face while you are performing a swap you can contact Klever Support at:
https://klever.zendesk.com/hc/en-us/requests/new