Authenticating your own account has some advantages that a "standard" account cannot offer.
For now, the main reason could be, to increase the possible withdraw limit.
On Klever's path to new products and possible applications, there will be various reasons why it makes sense to authenticate the account.
Just lets go through the steps, which are "klever" like always – simple and seamless.
We start at the "Home" screen
press the small icon behind your name

select "Safe account" at the next window

press the "Account verification" option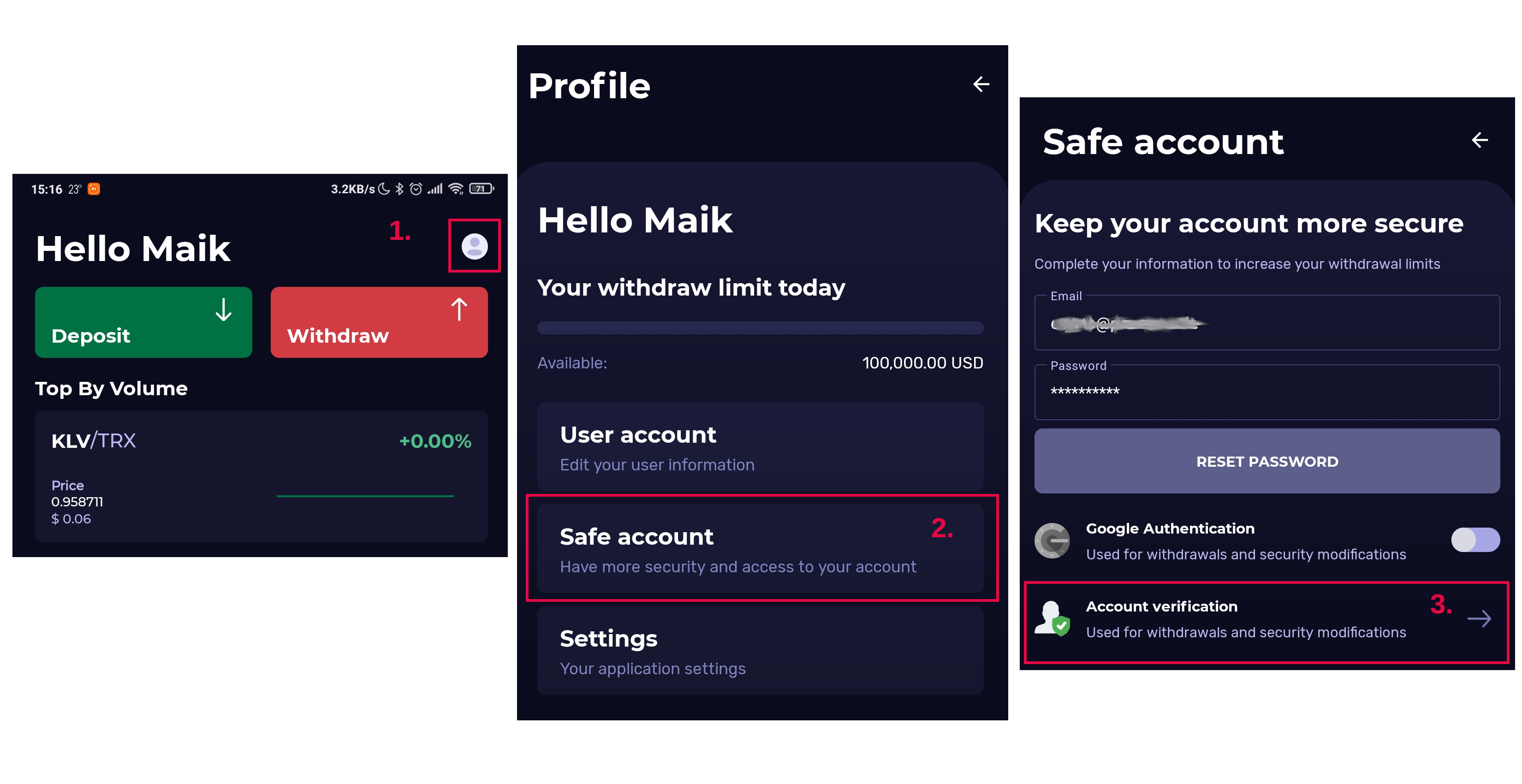 By starting the "Account verification" you will get redirected to the process where you need to follow steps for authentication by ID, passport or driver's license.
Start the verification

select your country and select which document you want to use

select if you want to upload a picture of you or if you want to use the camera

next step take a picture of front and back side of your ID (or passport, driver's license)

as last step, you need to use your camera – follow the instructions to center the camera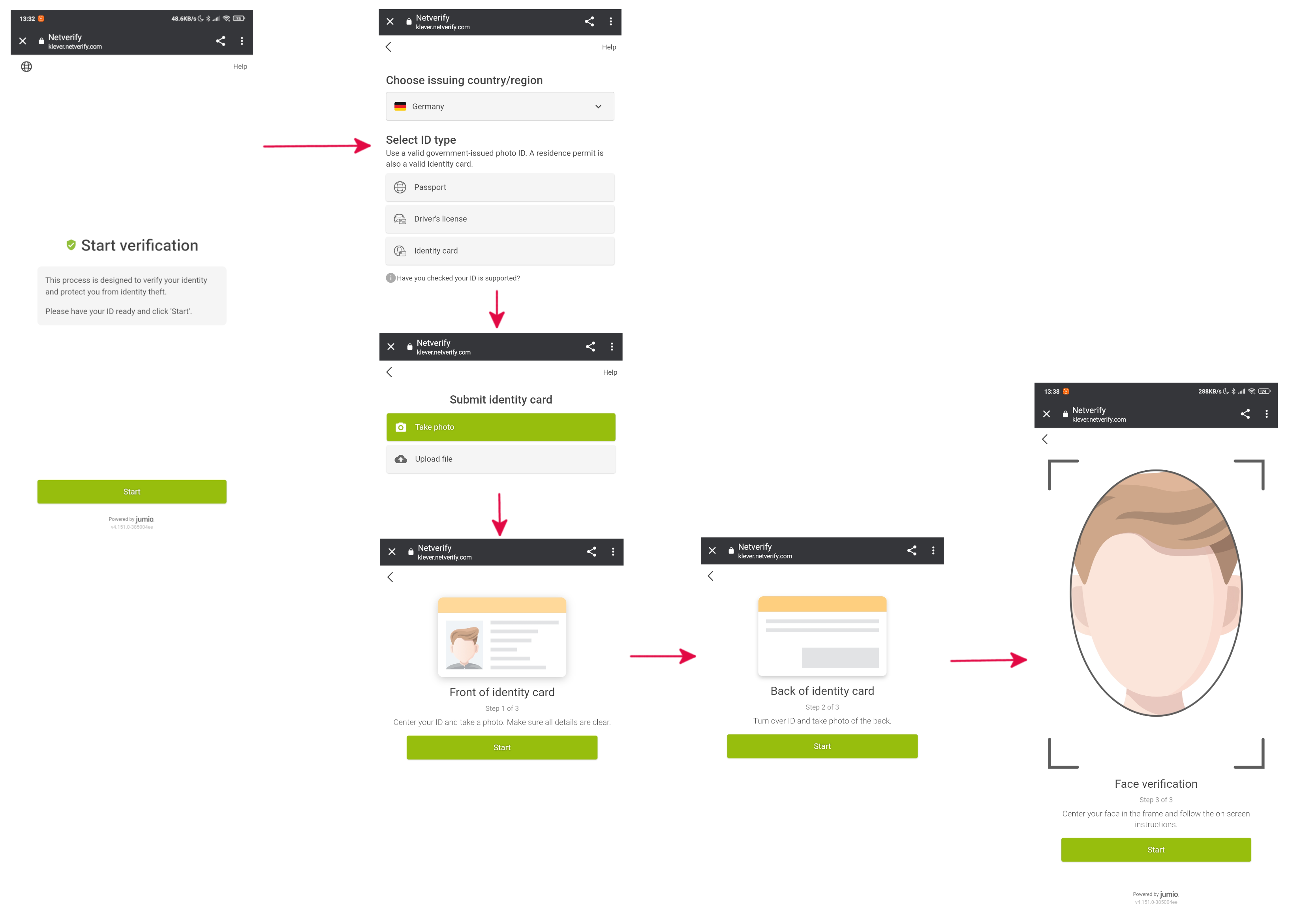 Once you have completed all the steps you will get the message that your identity gets verified.
On the last window you need to press the "Redirect Now" button, to complete the process.
You will find the status of your verification in your Klever Exchange app – which shows pending until your documents got approved.
Don't worry about the status if it stays pending for a while, as it can take a while to get verified.
Once your identity got confirmed the status will change to green and gets a tick for completion.
You will see, that the withdraw amount per day has changed to a higher amount.