Like everything, Klever intents to make that process as simple as possible securely. Klever Exchange has several ways how you can deposit your coins – you are always just one click away to reload your balance for fast and uncomplicated trading experience.
How to deposit at Klever Exchange?
So lets start with the simplest way to deposit your funds.
Go to DEPOSIT

select the coin/token you want to deposit

next screen shows the exchange wallet where you need to send your funds too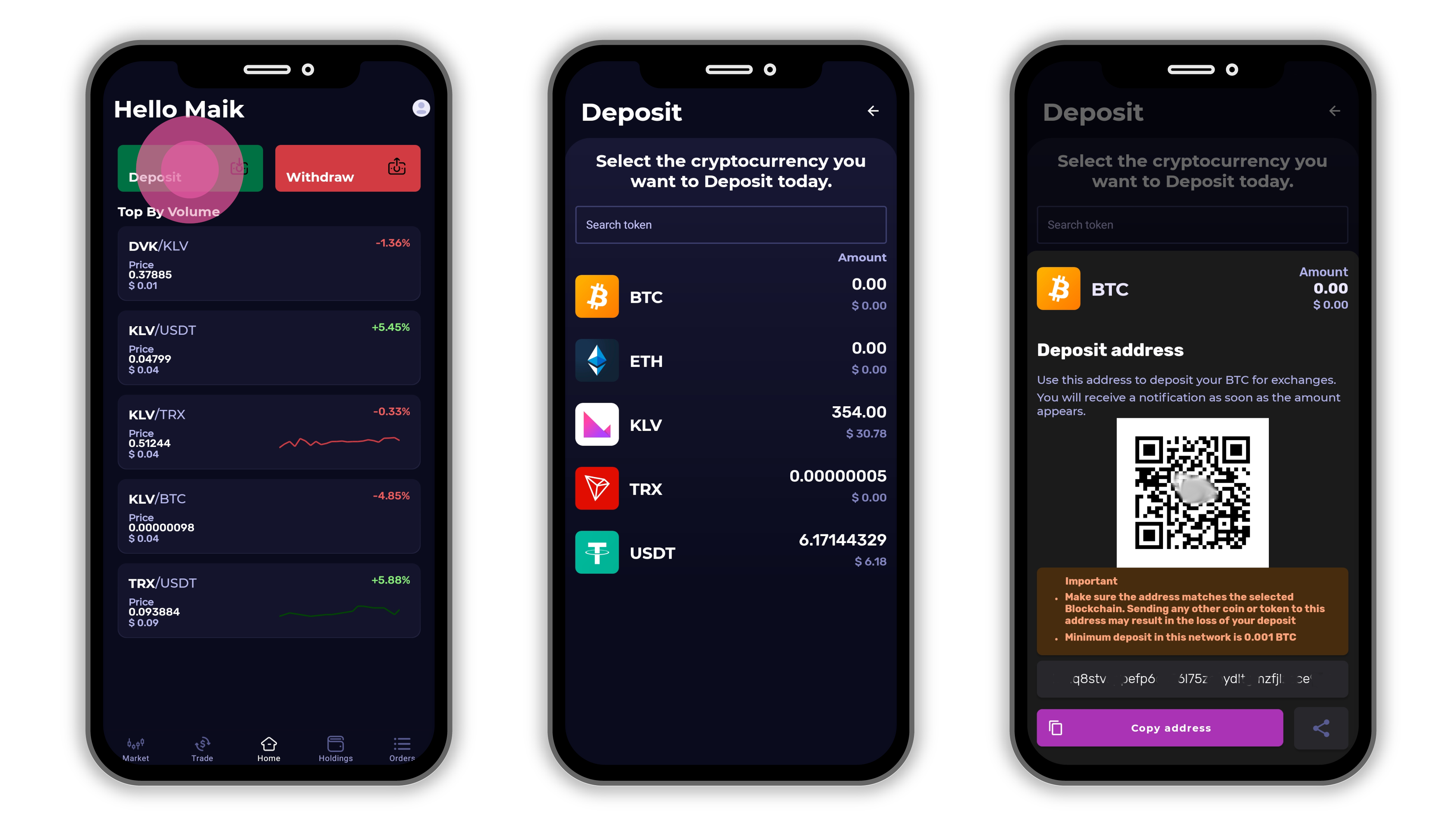 If you are already at the trading screen and want to increase your coin/token at your deposit, there is another fast way to do so. No need to go back to the Home screen, as you can do that directly on the trading screen.
press the small symbol behind the trading coin/token
next screen shows the exchange wallet where you need to send your funds too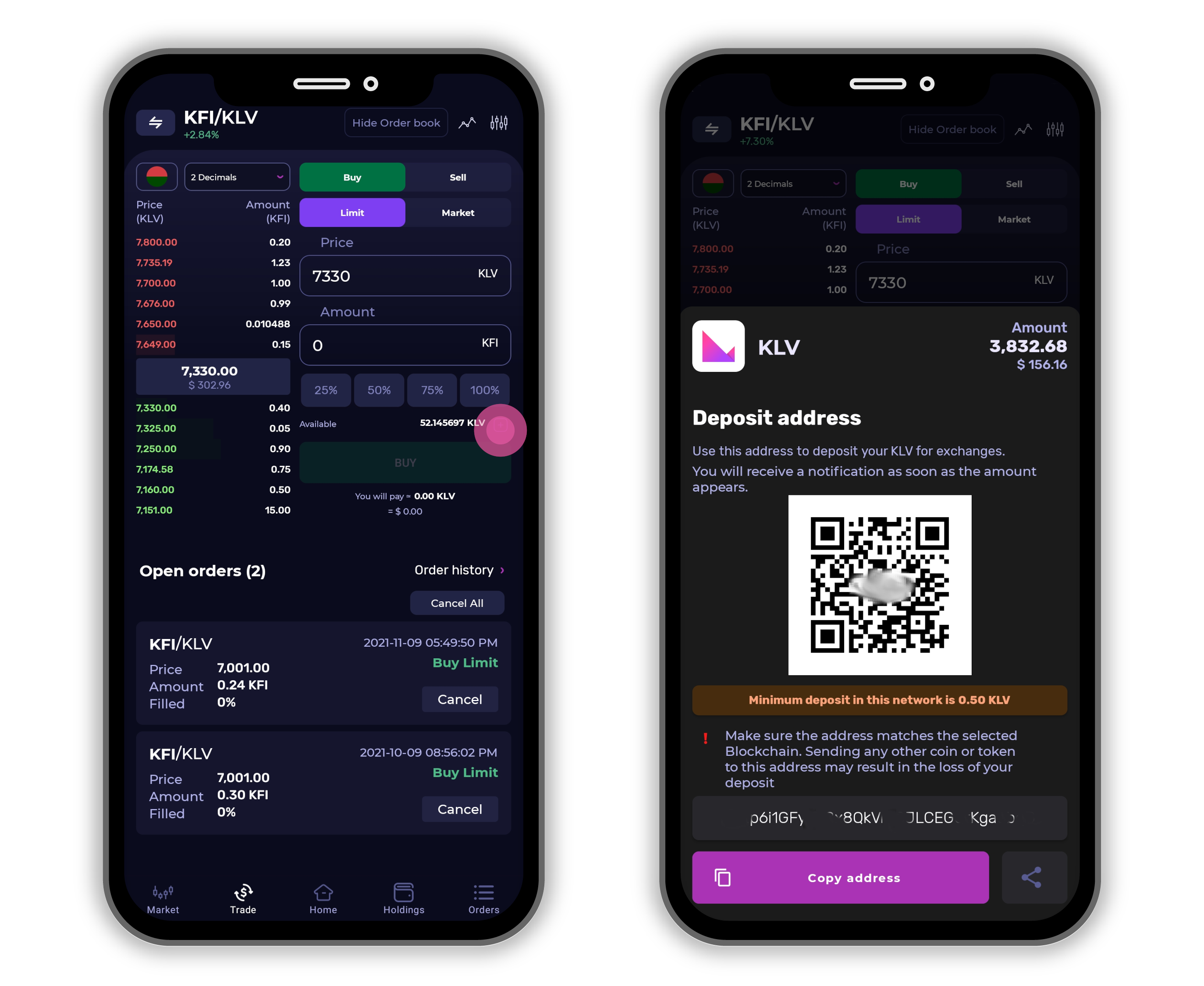 FAQ
Is it safe to deposit on Klever Exchange?
Yes, it is safe to deposit your coins and tokens at Klever Exchange. Klever uses a military grade industry-leading technology to secure all deposited amounts.
All assets of our trader's getting segregated from Klever's operating budget to comply to all financial formalities.
Are there any minimum deposit amounts?
Yes, there are individual minimum amounts based on the value of the coin/token.
Those minimums getting automatically adjusted based on the market situation.
I unintentionally deposited coins/token which are not listed at Klever Exchange.
What should I do?
You need to contact our customer service at support.klever.io and share some details with us:
HASH of your transaction

wallet address at Klever Exchange

coin/token

amount
Our customer service need to check your transfer and will respond to you as soon as possible.