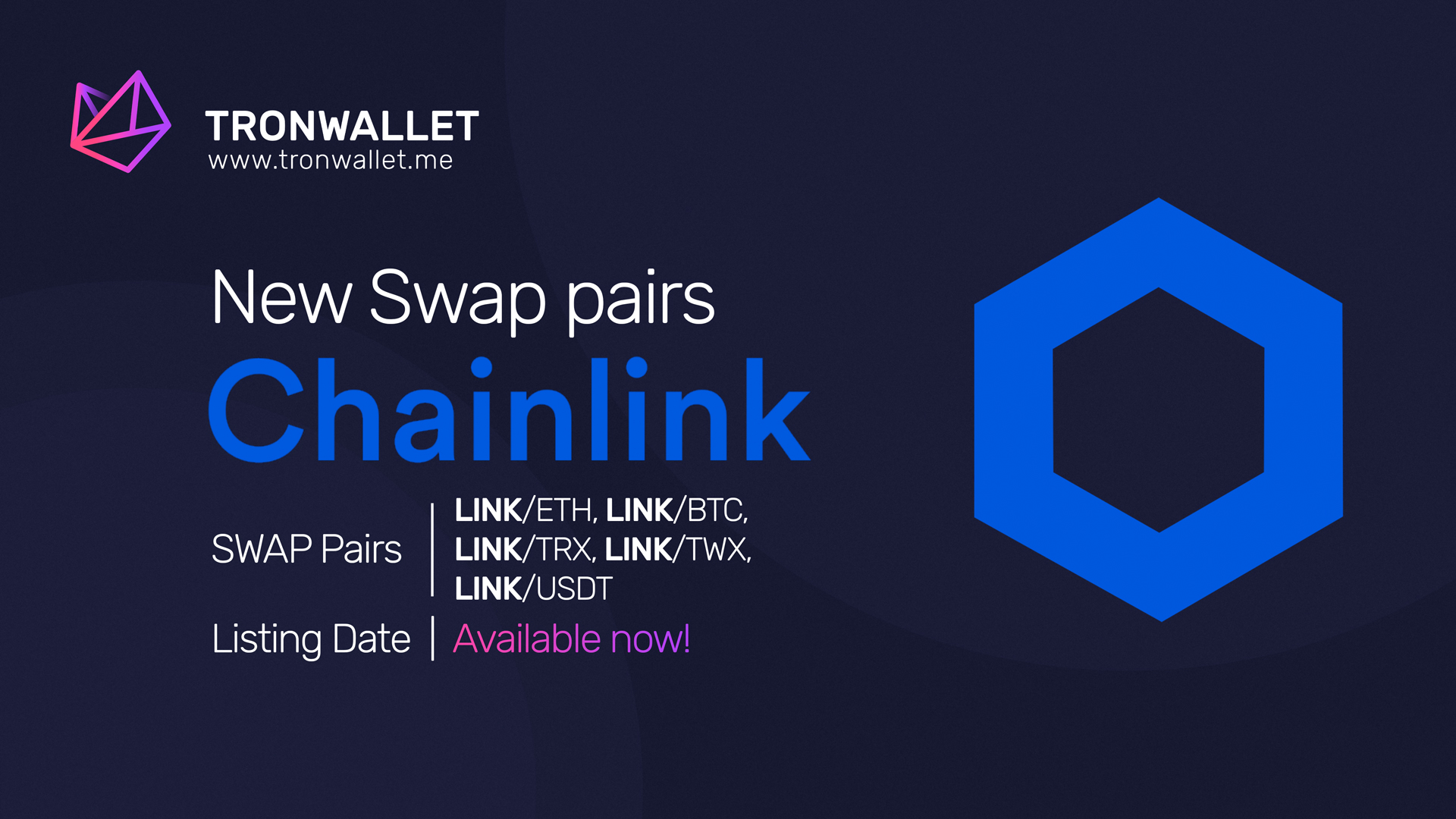 Klever has listed Chainlink (LINK) to the wallet's built-in Swap tool.
New Swaps are live and available for:
- LINK/ETH
- LINK/BTC
- LINK/TRX
- LINK/TWX
- LINK/USDT
LINK Website: https://chain.link/
LINK Listing Fee: 0 TWX
Risk warning: Cryptocurrency investment is subject to price volatility and high market risk. Klever makes our best efforts to choose high-quality coins and tokens, but will not be responsible for any investment losses.
Sincerely,
Klever Team