Klever Wallet is a secure crypto wallet which supports several blockchains including Bitcoin (BTC), Bitcoin Cash (BCH), Ethereum (ETH), Ripple (XRP), Binance (BNB), Tron (TRX), Litecoin (LTC), Dash (DASH), Dogecoin (DOGE), DigiByte (DGB), Syscoin (SYS), Reef (REEF) and Kusama (KSM).
Klever Wallet also supports the tokens on those blockchains. The address of a token Account is the same as the address of the main blockchain coin Account. For example, as KLV is a TRC20 token on Tron blockchain, the address of KLV Main Account is the same as the address of the TRX Main Account.


To switch between your Accounts inside Klever Wallet:
Step 1

Tap on the desired token in your Portfolio to open the Main Account of that token.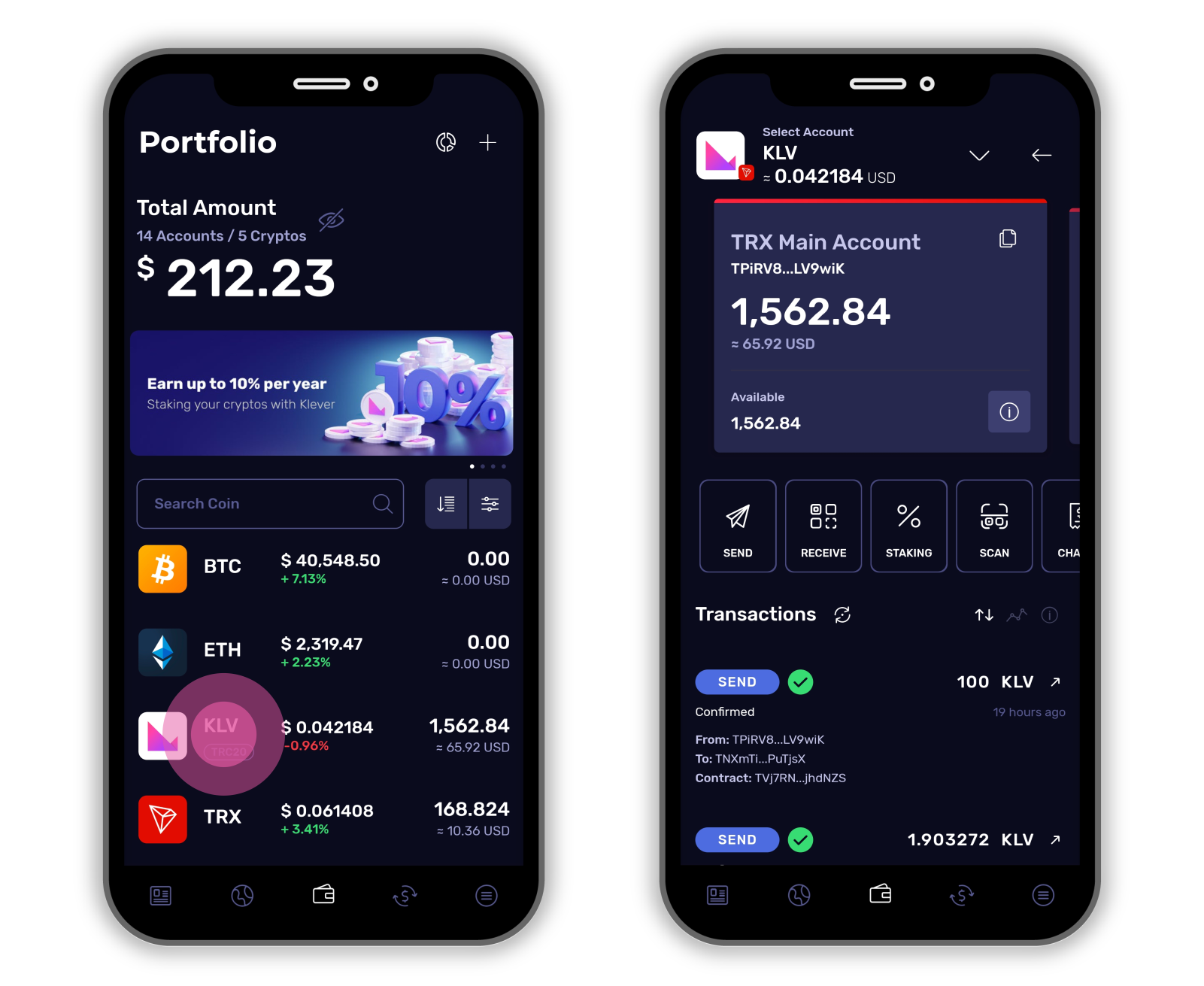 Step 2

Swipe left on the Account cards to switch into the next Account.