To check the NFT history of KleverNFT.com please follow the below steps:
1. In the home screen of K5 wallet, tap on browser icon from the bottom-menu.
2. Tap on the search field in the browser screen, then type KleverNFT to search for the website (https://www.klevernft.com) and tap on it to proceed.
3. From the bottom-right corner, tap on wallet icon, then choose a KLV mainnet account to connect to KleverNFT platform.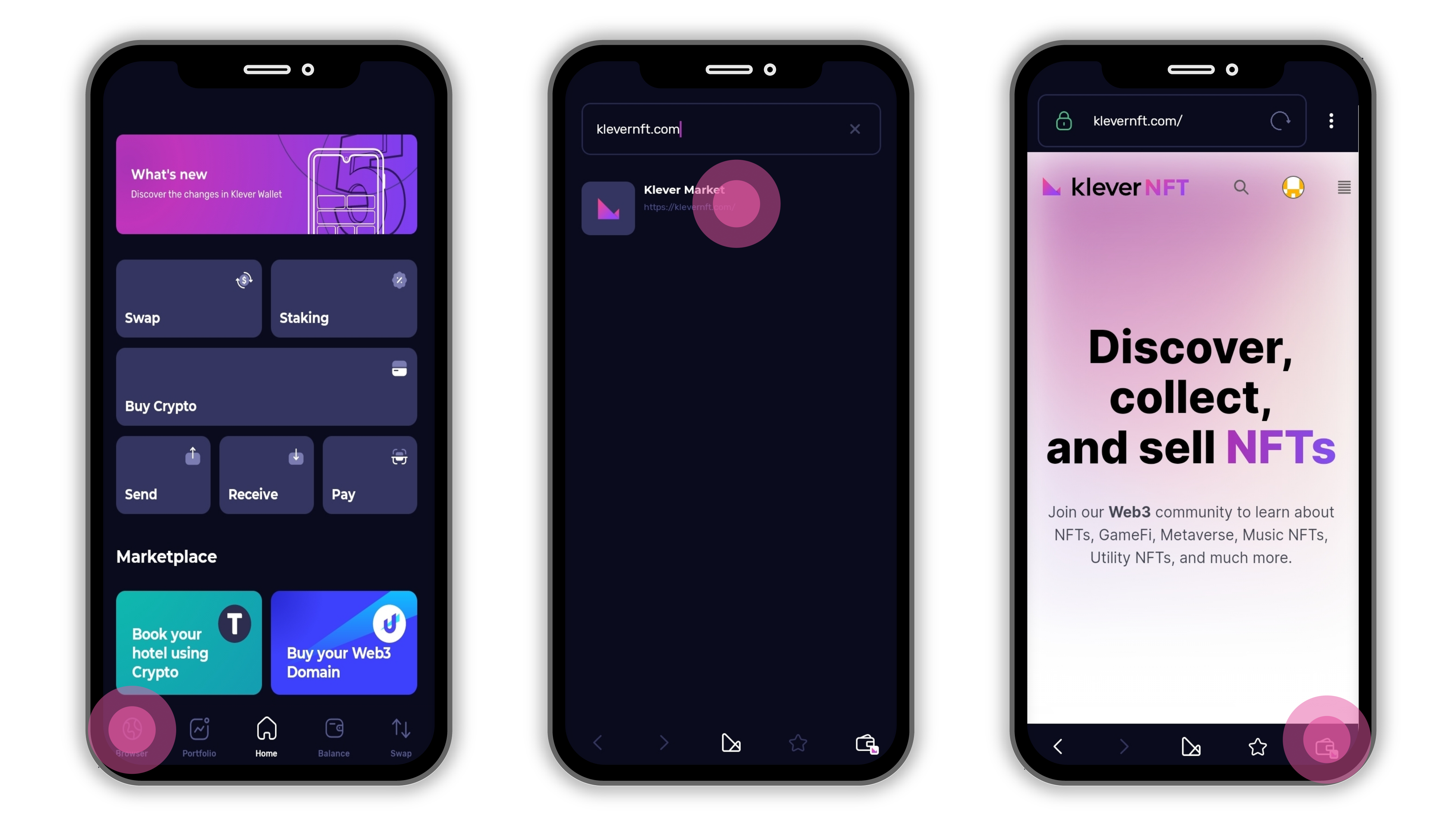 4. Once your wallet gets connected to theKlevernft.com, tap on the icon from the top-right corner to open the menu list and click on History5. You can see your NFT history:
-Listed NFTs
-Sold NFTs
-Purchases and bids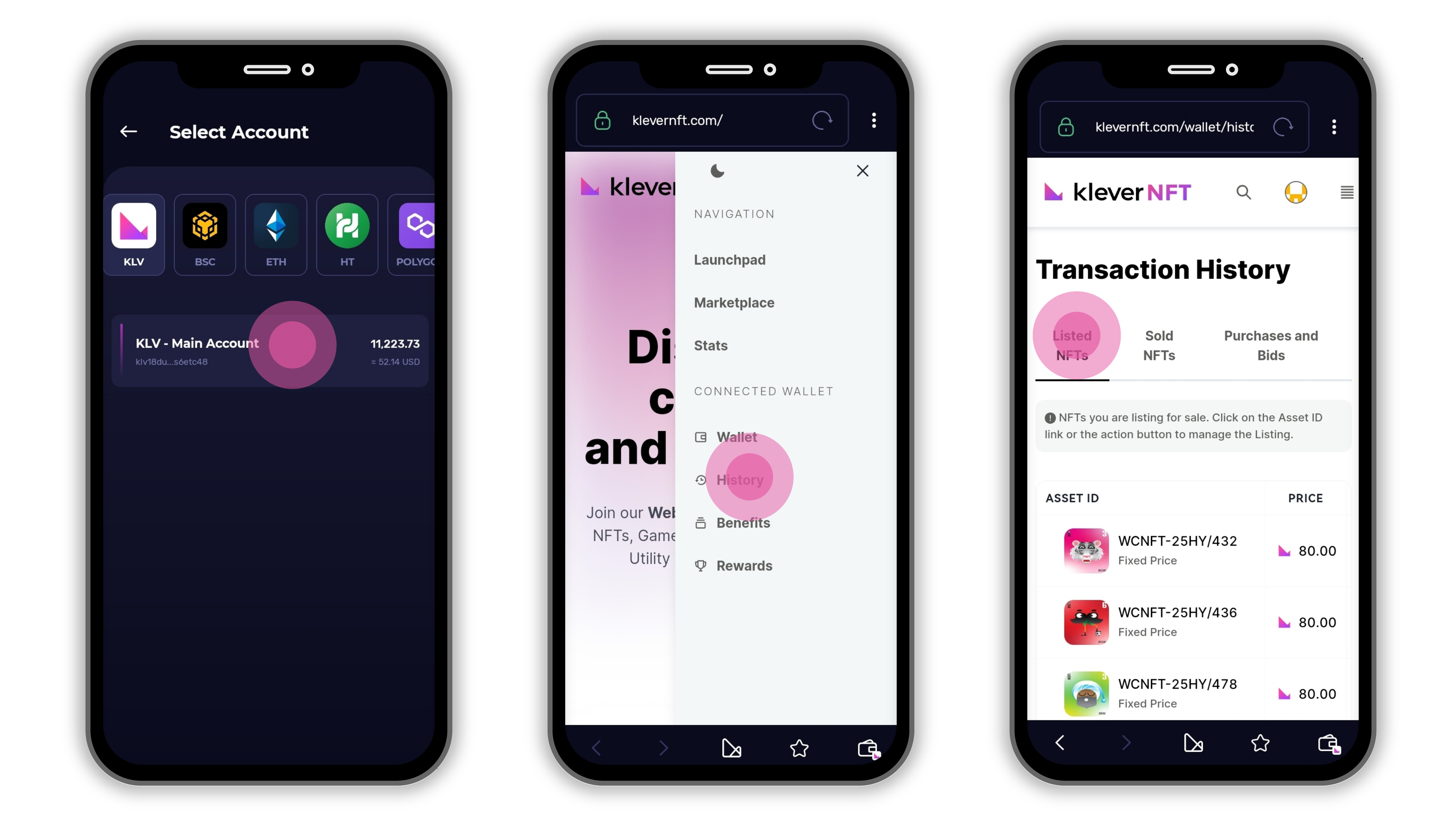 6. Tap on any of the tabs to see the history of your NFTs. To check the transaction of the NFT, swipe to left to reveal transaction history of corresponding NFT.