KYC (Know Your Customer) is a set of standards and requirements to verify the identity of clients. Following KYC requirements makes cryptocurrency transactions more secure, and that improves the financial picture. By correctly performing the KYC process, the withdrawal limits are higher:


* Limit of a non-verified user: 30,000 dollars
* Limit of a verified user: 100,000 dollars

This entire process is done using Jumio's technology. Jumio supports over 3,500 different ID types from over 200 countries and regions to ensure global coverage of Klever Exchange

To start the KYC process once connected to the exchange, we will follow the following steps:

Step 1.- Tap on the right up button.
Step 2.- Tap on the right up button again.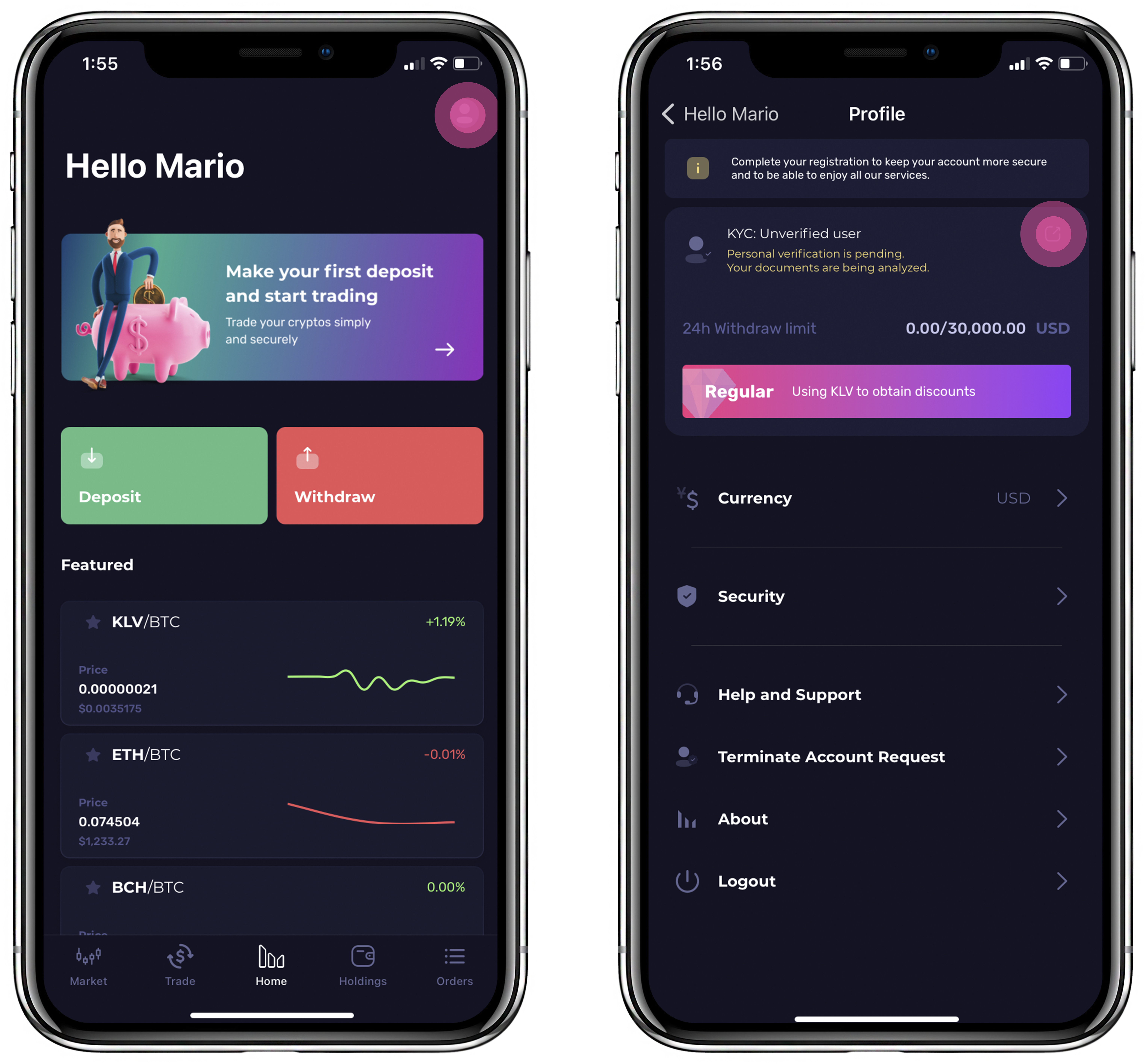 Step 3.- Press on 'Start' button to continue.
Step 4.- Choose your country and ID type you gonna submit.
Step 5.- Choose your method to upload your documents, you can take a photo or upload from your device.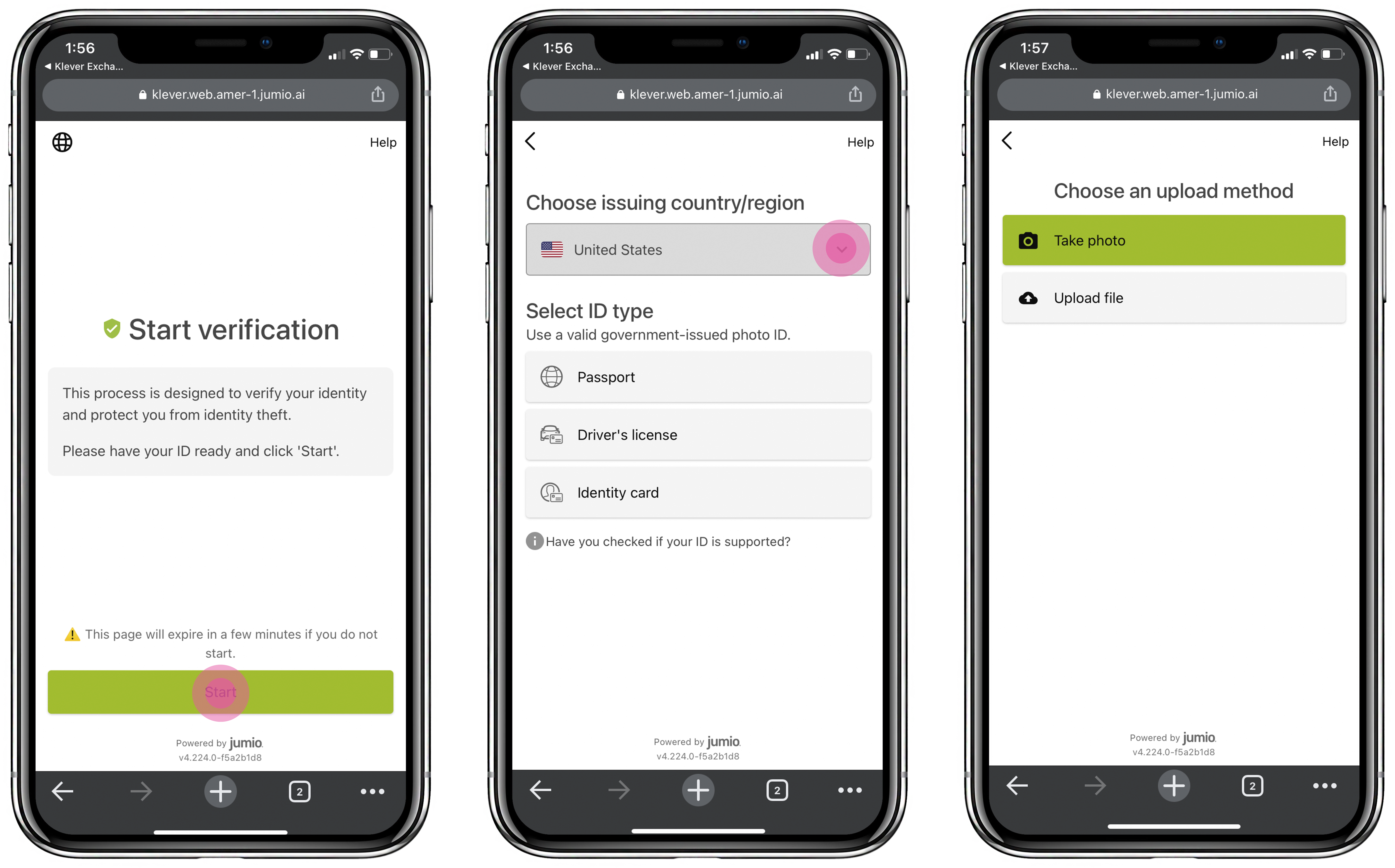 Here an example about how your document should look like to submit it.




Let's do it with take a photo of your driver license for this example.

Step 6.- Front photo of your document.
Step 7.- Back photo of your document.
Step 8.- Face verification. (For this step you need to enable the camera from your device)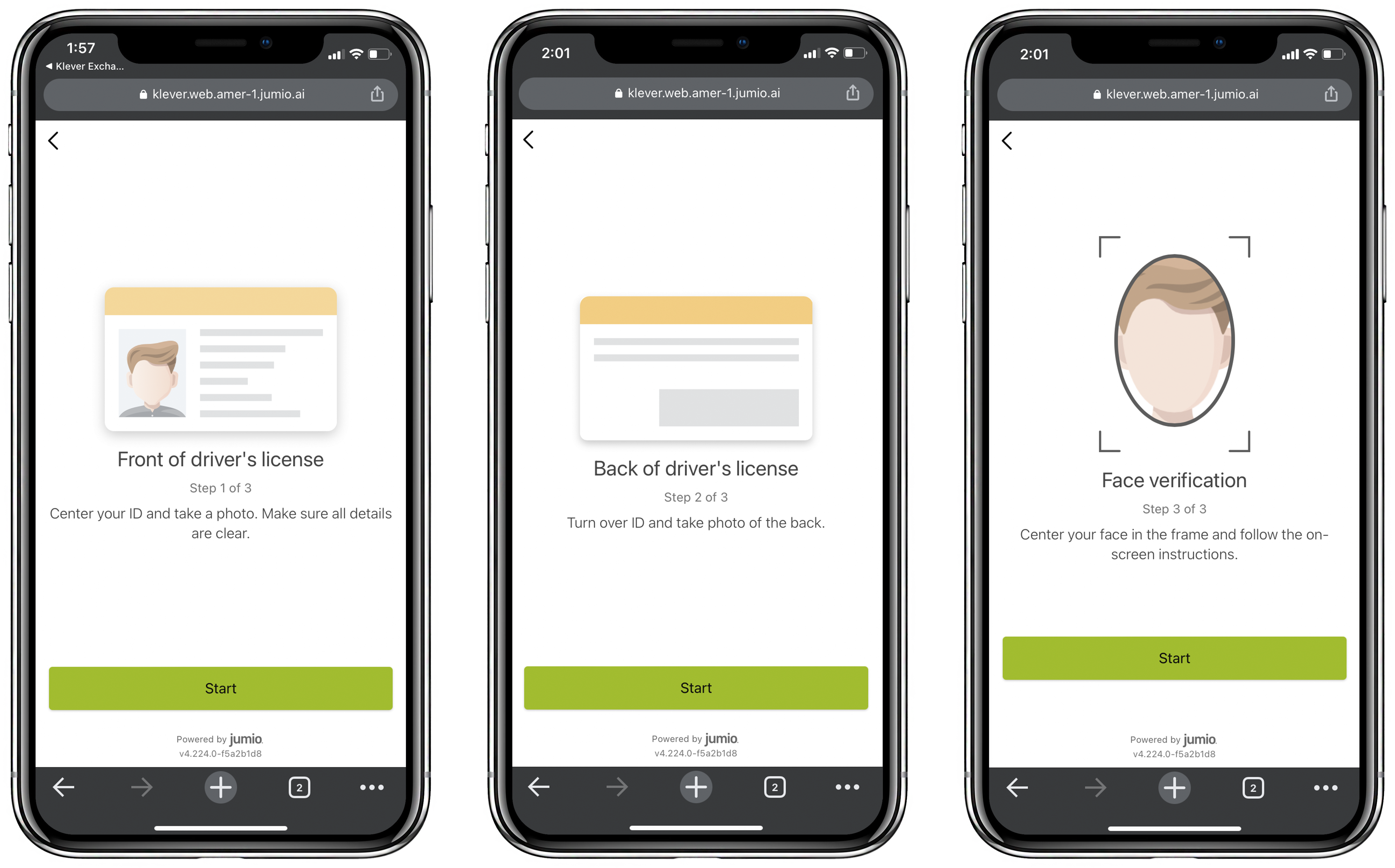 Once done and your document has been checked, your account will be successfully verified.