Klever Exchange is an easy and friendly place to trade your cryptocurrencies. You will learn how to create your account in Klever Exchange.

WHAT DO I NEED TO START?

As first step, you need to download your Klever Exchange app to create an account, press here to download Klever Exchange for Android or press here to download Klever Exchange for iOS.


---

1.- Tap on 'Enter'.
2.- Tap on 'Register'.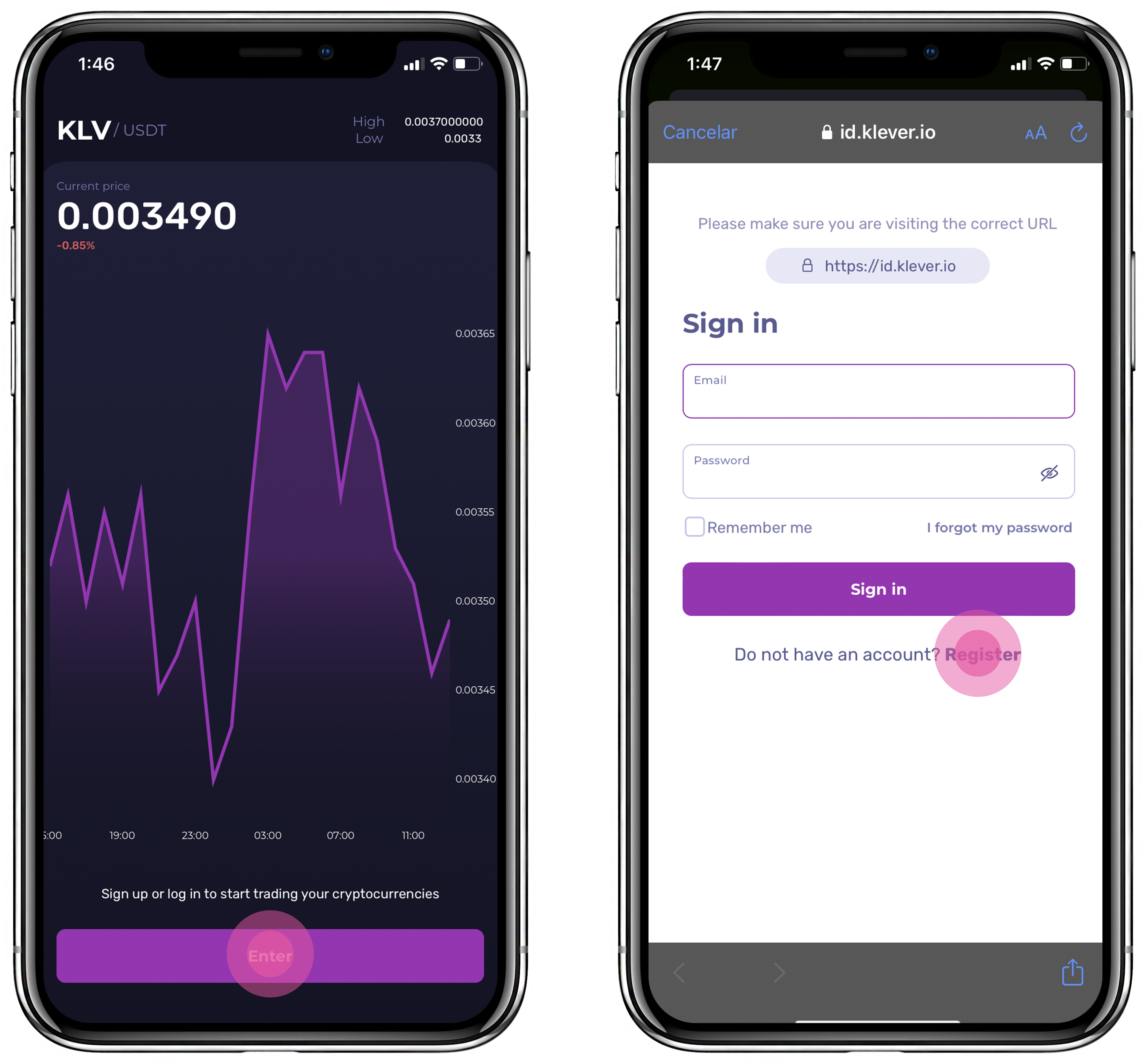 3.- Fill the form with your name, last name, email and password, then press on "Register".
You will see the second screen after filling the form. Next step is checking your email to confirm your account.


Note, password must contain the following:

  A lowercase letter.
  An uppercase letter.
  A number.
  Minimum 8 characters.
  A special character.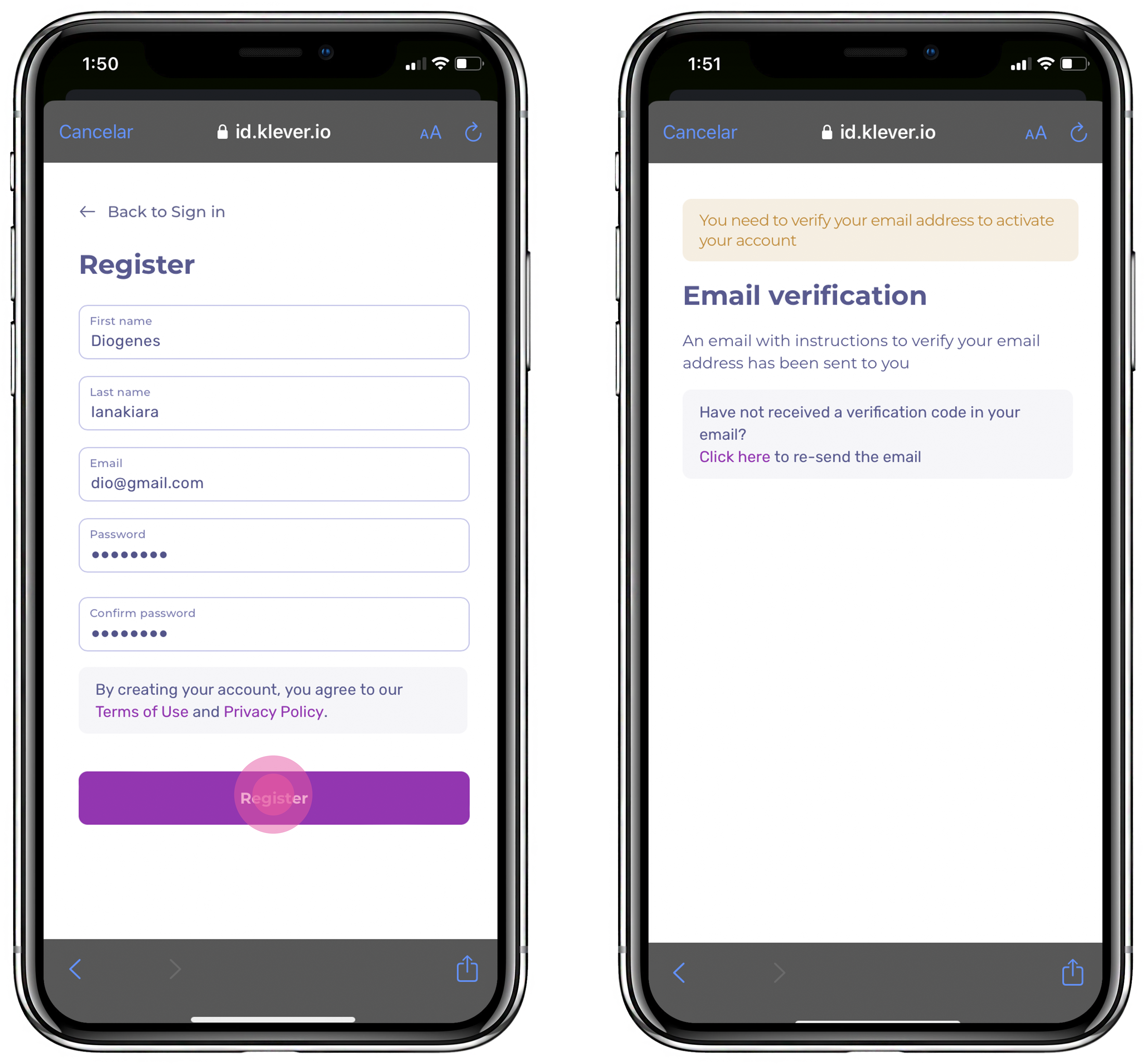 4.- Press on "Link to e-mail address verification" and your account will be successfully confirmed.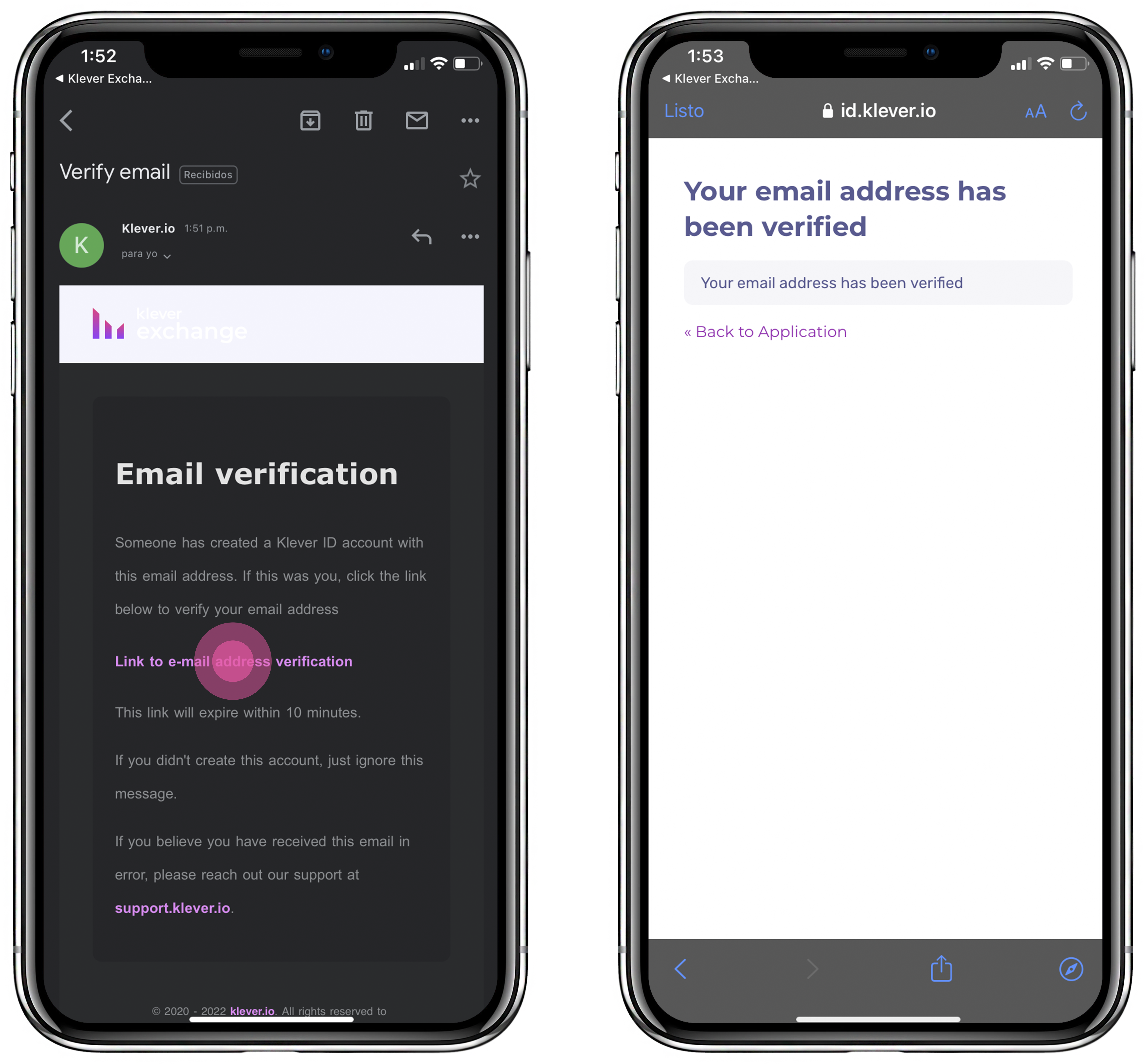 ---

5.- Go back to Klever Exchange app, press on "Sign in", then add the email address and password you have previously configured.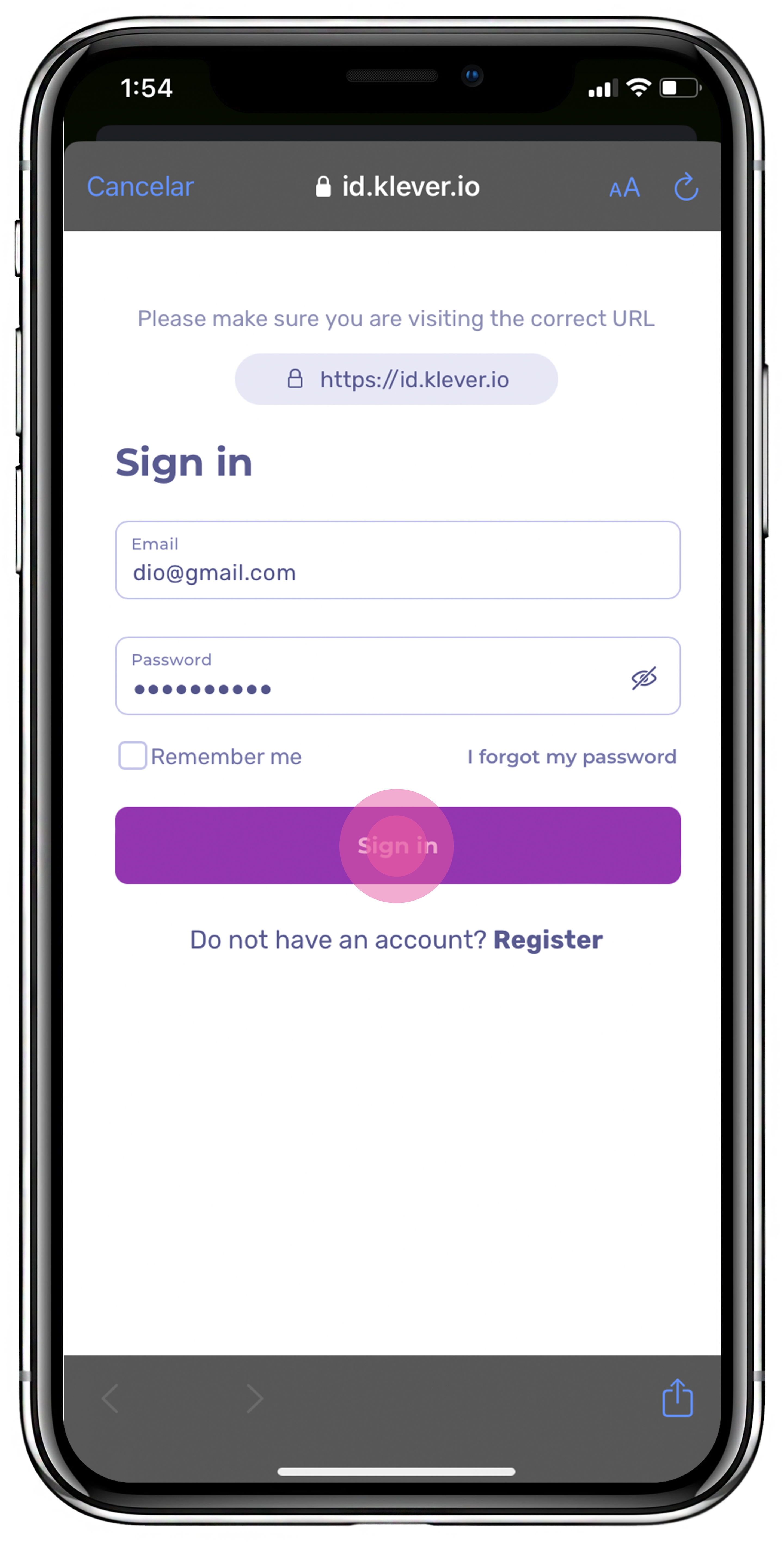 6.- A 6 digits code will be send to your email. Please check your email and copy/paste the code as showing in the images.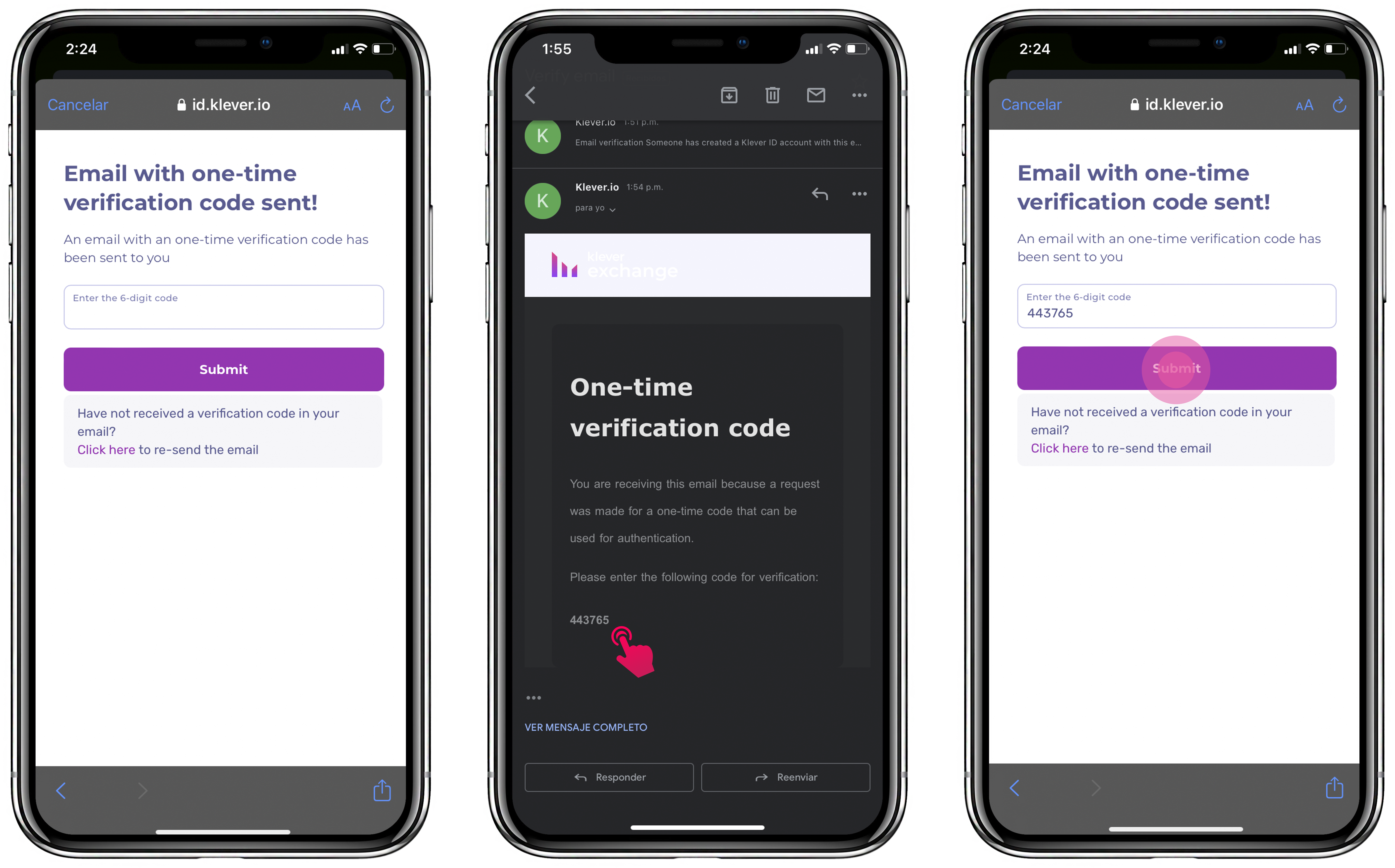 7.- Register your 6 digits PIN (this PIN works the same way as the security code to unlock your device). You will need to remember it to access to your account.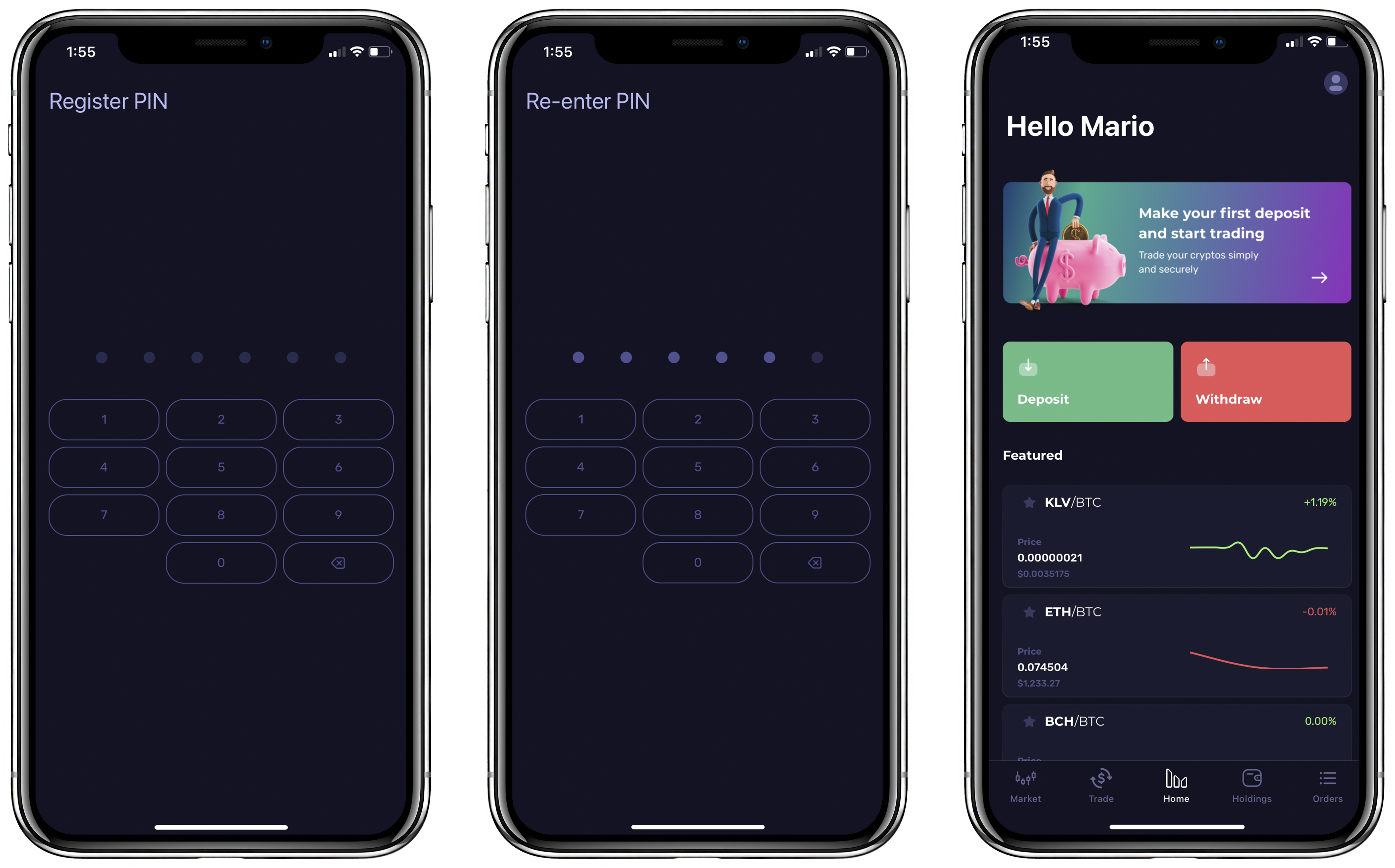 Your account has been successfully created!