K5 Wallet is a non-custodial wallet. So, every Account inside K5 Wallet is a public address on the blockchain and has a unique private key. The private key is what grants the ownership of the funds on a given address. K5 Wallet automatically generates and stores private keys encrypted on your device. When you send tokens, K5 Wallet signs the transaction with your private key (without disclosing it), which indicates to the entire blockchain network that you have the authority to transfer the funds from the address you are sending from.
Warning: Never share your private key with anyone even with a Klever Support agent.
K5 Wallet allows you to import Accounts that are created using different software using their 64-hexadecimal characters private keys. To import an Account using a Private Key:
Step 1: Tap on the (+) icon in the top right corner of your portfolio screen.
Step 2: Under Add Options tap on Add new account.
Step 3: Tap on IMPORT WITH PRIVATE KEY button.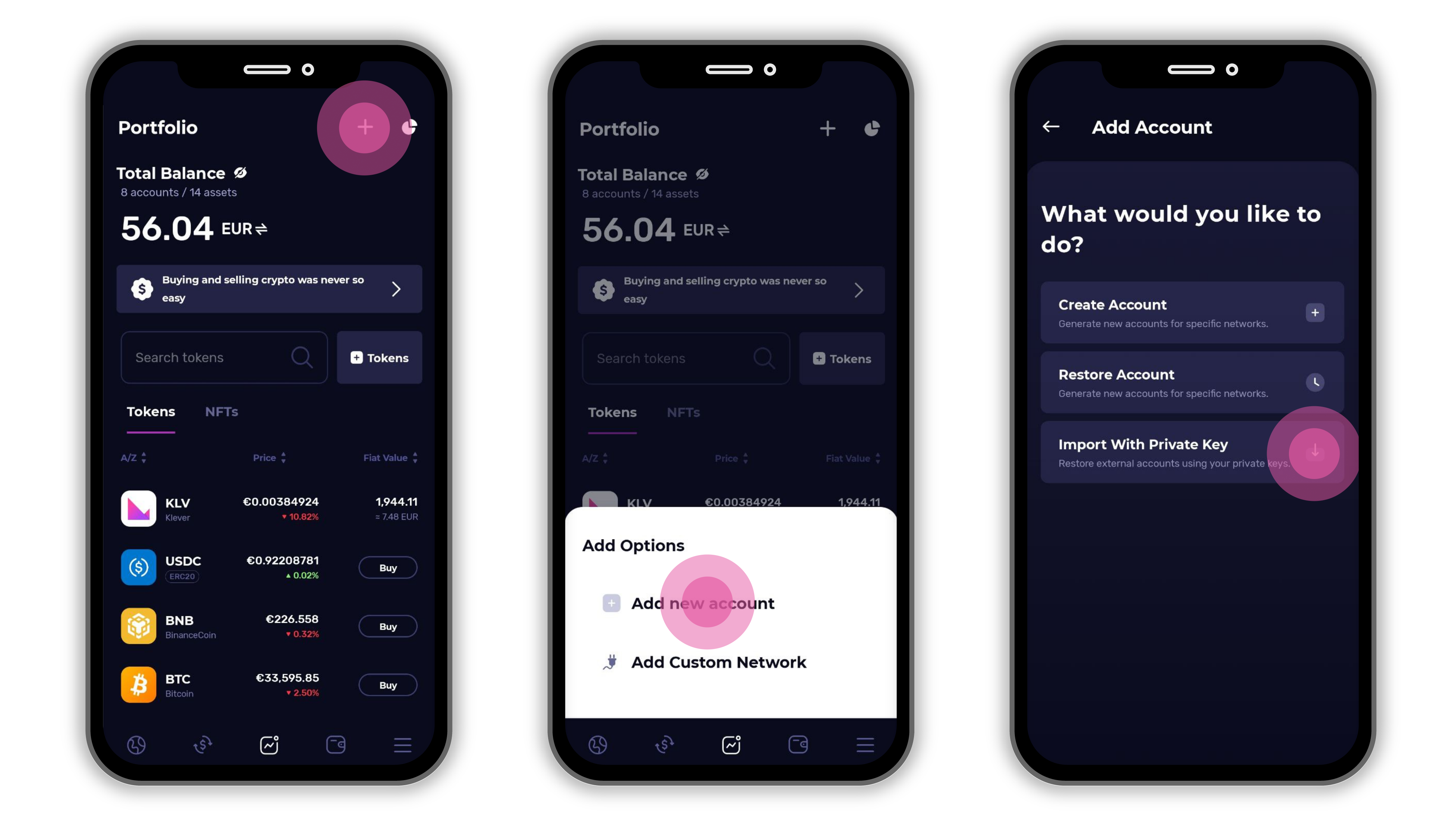 4. Select the blockchain of the Account you want to import ( In the picture we have selected ETHEREUM for example )
5. Type an Account Name and enter the Private Key. Note, you can click on the pasting icon to paste the private key from the Clipboard. Once you enter a valid Private Key the address will automatically appear.
6. Tap on Import button and enter your 6-digit pin to successfully Import the account.