Klever Exchange has a tool which allows our users to convert those small tokens that don't wanna use or can't trade. Please follow the steps below to know the process.


Step 1 and 2
Press on 'Holdings' at the main screen, then press on 'Convert small balances to KLV'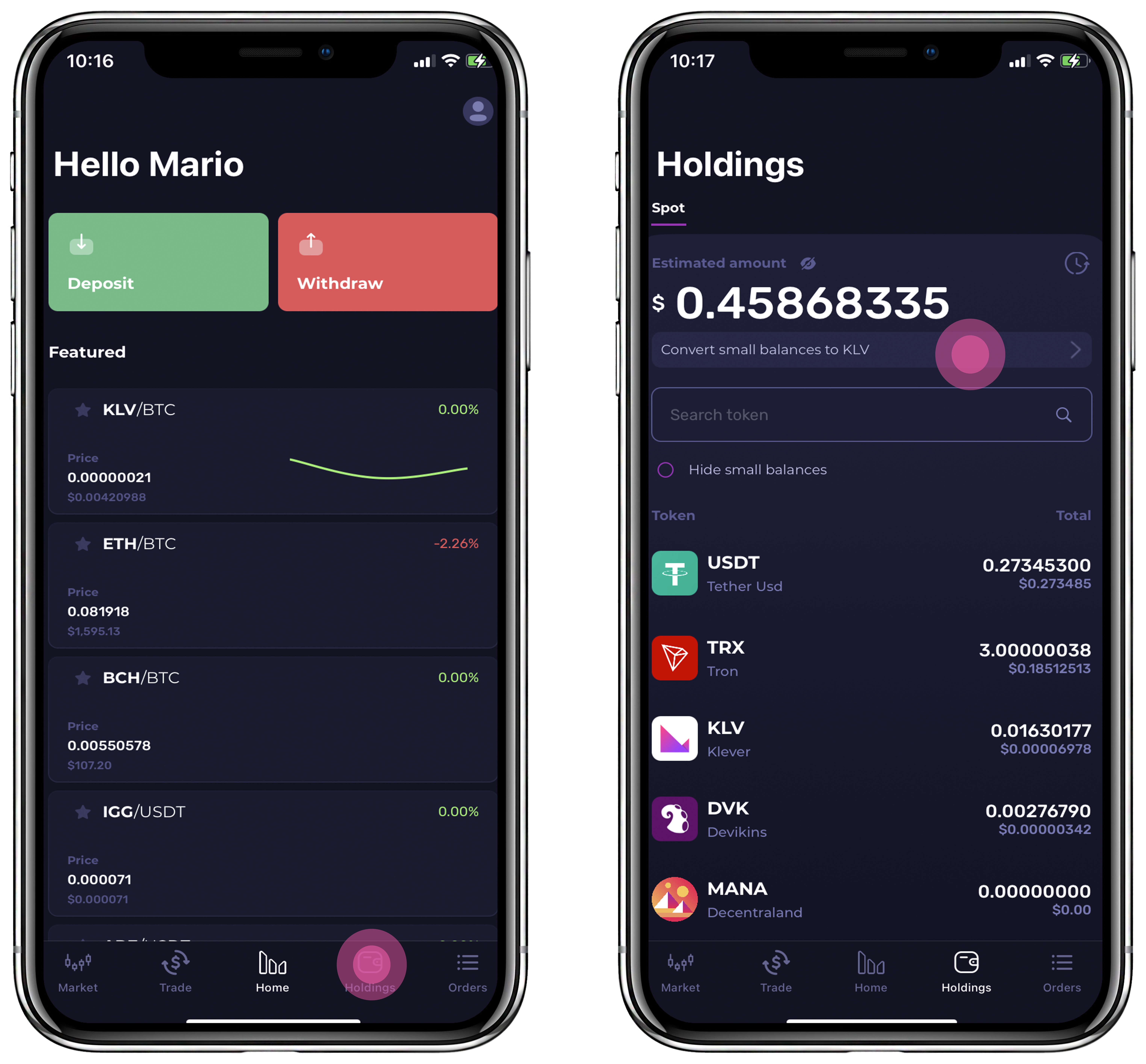 Step 3 and 4
Press on 'Select all' in case you wanna select your available assets to convert, you can also only convert 1 asset just pressing on the box next to the token, then press on 'Convert' as showing in the second image.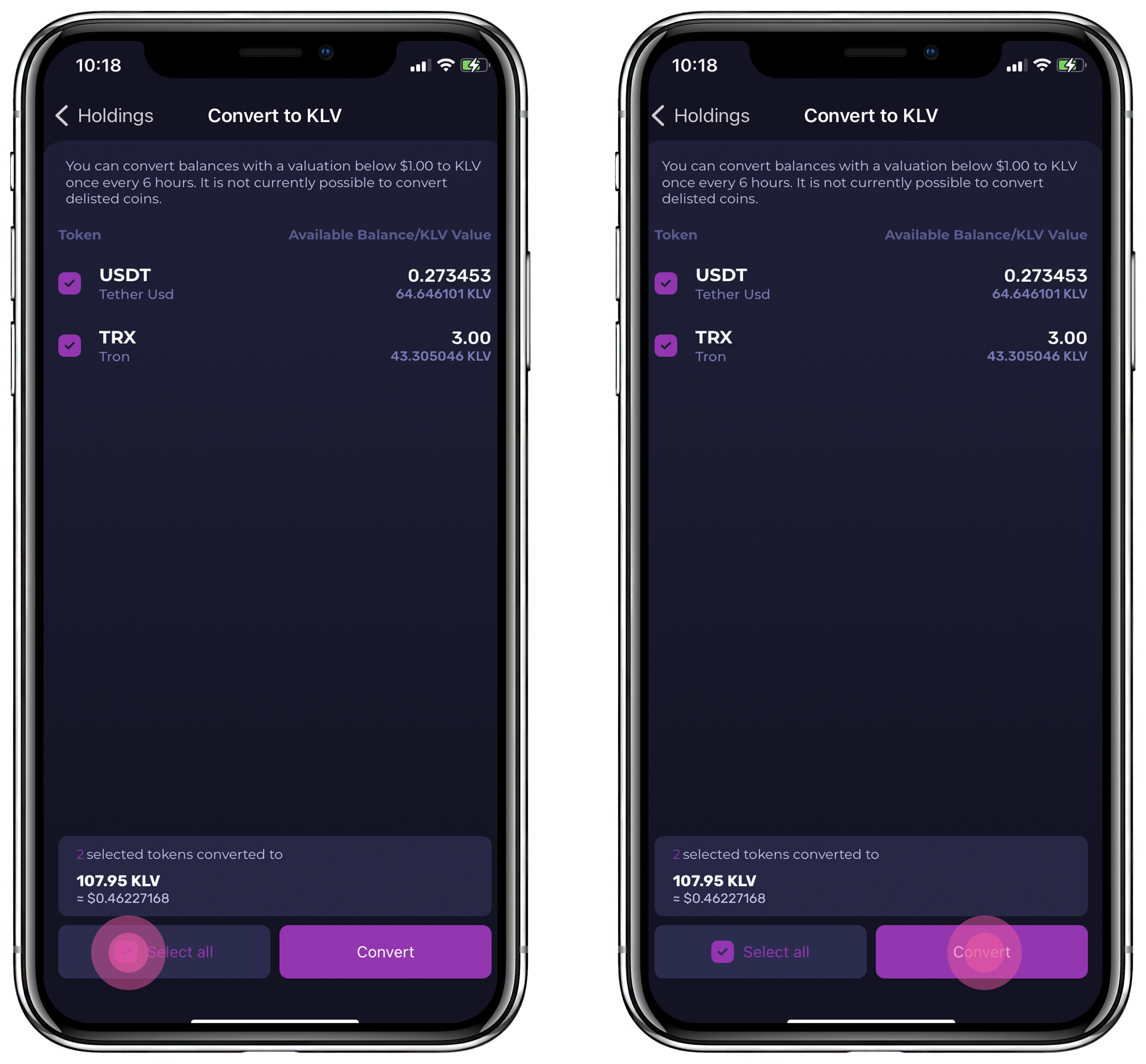 That's all, your assets have been successfully converted to KLV.
Note: You can convert balances with a valuation below $1.00 to KLV once every 6 hours.